The Scouting Report: at Chicago Bulls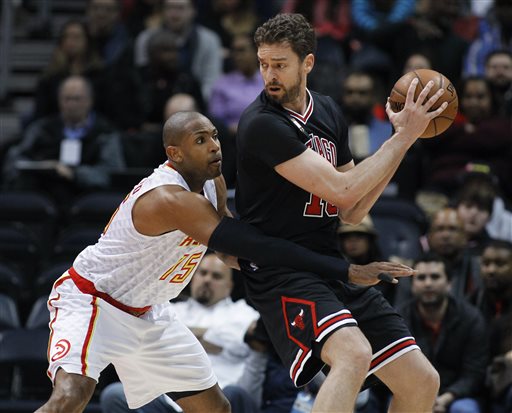 Projected starting line-up: Derrick Rose, Tony Snell, Mike Dunleavy, Taj Gibson, Pau Gasol
Injuries: Jimmy Butler (left knee) out, Derrick Rose (hamstring) missed Friday's game vs. Atlanta, Nikola Mirotic (appendectomy), Joakim Noah (shoulder) out for the season
The Chicago Bulls aren't very good. Some of it has been fit. Some of it has been injury and some of it is a crisis of identity. The Bulls, in their current form, are a team that looks like they're reaching their natural end point as a group. Jimmy Butler is now the best player on the team but the organization still carries on as though Derrick Rose is still the leader.
But no matter the struggles facing their opponents in the present and future, the Blazers are well aware of what they cannot do against the Bulls or any team on this road trip. And effort is going to be the biggest factor in this match-up.
The Blazers are definitely a better team than when these two teams met back in November and it's pretty clear that the Bulls, especially given the injuries to Butler and Rose, are worse. However, it's not that they're going to roll over.
Pau Gasol can still get buckets on the block and will be a tougher test for Portland's defense. He can mix it up with his jump shooting and his passing can find holes in the defense. But you already knew that.
What you may not know is that since the All-Star break Doug McDermott has turned things up to another level. McDermott Mania, anyone? Thanks to the void left by Noah, Mirotic and the big minutes filled by Butler, McDermott has made the most of his playing time. After a bad game against Cleveland to begin the post-All-Star stretch, he's scored 30, 16 and 14 points off the bench before pitching in 20 in a losing effort Friday in Atlanta.
Derrick Rose was a game time decision on Friday so there's still a chance he will suit up against the Blazers. And the way he's played against them, why not wait? Rose is 2-1 against the Blazers since Lillard joined the NBA, but the two have put up nearly identical numbers in each of their three meetings.