Bulls vs. Blazers NBA Podcast: Rockin' Out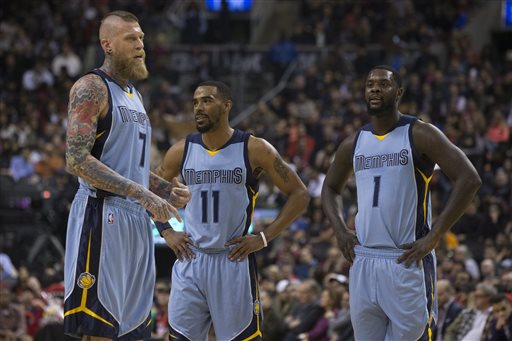 Welcome everybody to a new episode of the Bulls vs. Blazers NBA Podcast. Sean Highkin of NBC's Pro Basketball Talk and Bleacher Report and I broke down the impact of the voided trade yesterday between Houston, Detroit and Philadelphia. We also talked about how the Warriors quest for 73 looks after Friday's loss in Portland and has the hate for Dwight Howard made him underrated?
And, of course, we have our latest round-up of our favorite reality shows. Sean gives us a report from Kobe's last Chicago appearance in Sunday's taping of the Real Lakers of Los Angeles at the United Center. Are the writers of Real Lakers of New York reaching for content? Does Marcelo Huertas have nothing better to do than hack the phones of coaches? And finally, we touch on the exciting developments in Making The Band: Memphis. The Grizzlies just announced that Marc Gasol will be done for the season, but we already knew that they'd be without their lead singer. Lance is rockin' out and who is the Pete Best of the Grizzlies?
[soundcloud url="https://api.soundcloud.com/tracks/248412563″ params="auto_play=false&hide_related=false&show_comments=true&show_user=true&show_reposts=false&visual=true" width="100%" height="450″ iframe="true" /]
As always you can follow the Bulls vs. Blazers NBA Podcast on Soundcloud, iTunes, or Stitcher Radio.