Blazers guard Damian Lillard added to USA Basketball player pool for Rio 2016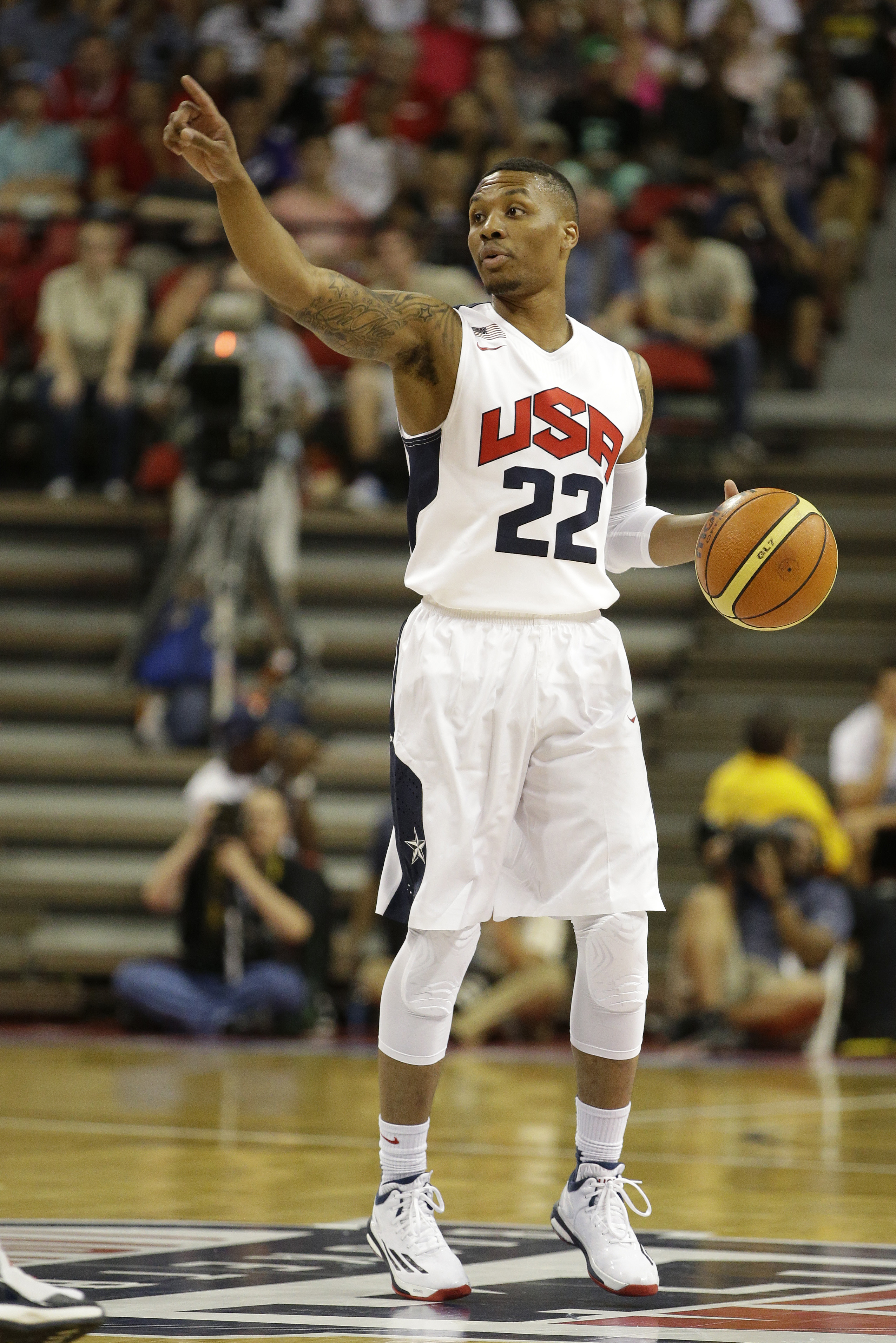 Portland Trail Blazers guard Damian Lillard has been added to the USA Basketball player pool ahead of this summer's Olympics in Rio De Janiero, Brazil. Lillard was initially left off the 30 player pool, but has now been added as player 31, according to USA Basketball.
Lillard had some pretty pointed comments around the time of the original announcement, insinuating that he was not really given a fair shake during his first run with USA Basketball, which he isn't wrong about. Derrick Rose made the team over him when it was evident that Lillard was better and Rose was just trying to find his way back from injury.
Here's what Lillard told Casey Holdahl at the time of his omission, which according to the same report was of his own accord.
"When I watch the Olympics, I'm going to cheer for Team USA, I got guys that I'm cool with that are on Team USA," said Lillard. "There's no hard feelings toward them, but any time I go into a situation, I want to have a real opportunity. If I'm going to invest myself in something I want to have a real opportunity at it and the last time that I did that I felt like the decision was already made before the decision was made. Whether I played good or bad I didn't feel like it mattered."
According to a release from USA Basketball, Lillard recently called Jerry Colangelo to smooth things over and express his desire to be considered for Team USA.
"I recently received a call from Damian, and during our conversation he expressed his desire to be considered for the U.S. Olympic Team and to remain involved with the USA National Team in the future as well," Colangelo said in the release. "Both Mike (Krzyzewski) and I feel like Damian is playing at a very high level and that he should be added to our list of Olympic finalists. Damian has been a member of the USA National Team since 2014, and he participated in National Team training camps in 2013 and 2014, so he does have equity in USA Basketball, which is always important to me."
Enough equity to get passed over by players that aren't as good as him? Well, we'll have to see. Lillard will be joining former teammate LaMarcus Aldridge in the 30-player pool for Brazil.
Here are the 29 other players that Lillard will be competing against in Team USA camp.
Carmelo Anthony (New York Knicks); Harrison Barnes (Golden State Warriors); Bradley Beal (Washington Wizards); Jimmy Butler (Chicago Bulls); Mike Conley (Memphis Grizzlies); DeMarcus Cousins (Sacramento Kings); Stephen Curry (Golden State Warriors); Anthony Davis (New Orleans Pelicans); DeMar DeRozan(Toronto Raptors); Andre Drummond (Detroit Pistons); Kevin Durant (Oklahoma City Thunder); Kenneth Faried (Denver Nuggets); Rudy Gay (Sacramento Kings); Paul George(Indiana Pacers); Draymond Green (Golden State Warriors); Blake Griffin (Los Angeles Clippers); James Harden (Houston Rockets); Gordon Hayward (Utah Jazz); Dwight Howard(Houston Rockets); Andre Iguodala (Golden State Warriors); Kyrie Irving (Cleveland Cavaliers); LeBron James (Cleveland Cavaliers); DeAndre Jordan (Los Angeles Clippers);Kawhi Leonard (San Antonio Spurs); Kevin Love (Cleveland Cavaliers); Chris Paul (Los Angeles Clippers); Klay Thompson (Golden State Warriors); John Wall (Washington Wizards); and Russell Westbrook (Oklahoma City Thunder)
Lillard told The Columbian last season that during his time with Team USA that he'd formed a solid relationship with USA Basketball assistant and former Bulls coach Tom Thibodeau, calling him "his kind of guy."
He'll have the opportunity to rekindle that relationship, compete against the World's best players and perhaps more. The odds of him making it are slim but if deep playoff runs or injuries wear down some of the guards ahead of him with more "equity," he'll have a chance.