Lowe: Blazers big man Ed Davis is starting center for "Luke Walton All-Stars"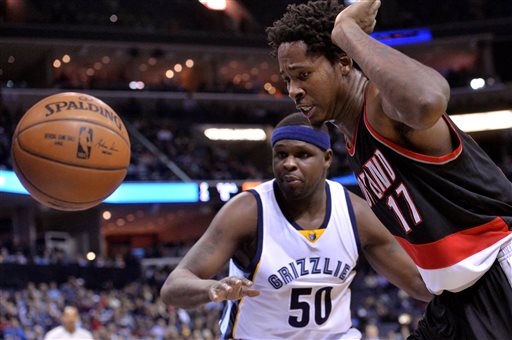 Blazers fans fell hard and fast almost the second they saw Ed Davis take the floor for their team. He's been one of their most consistent players this season and has been one of, if not the best back-up center in the NBA.
ESPN's Zach Lowe released his annual "Luke Walton All-Stars," meant to honor glue guys and players who mostly don't get their due. Lowe included Davis has his starting center on the Luke Walton All-Stars.
About 31 percent of his scoring chances come via putbacks, the highest such share among all players, per Synergy Sports. He skirts around slower big men who box him out, or just reaches a long arm over their heads to flick at the ball. He's a dangerous, gliding finisher on the pick-and-roll.

He's a mooch, basically, in part because he can't shoot. The Blazers have minimized that weakness by pairing Davis with Meyers Leonard, who chills around the 3-point arc, and Davis in turn has streamlined Leonard's addled thought process on defense. Blazers coach Terry Stotts started the season with Davis defending centers and Leonard on power forwards — an intuitive division of labor. But Leonard struggles to keep up in open space, and about a month ago, Stotts flip-flopped assignments, thinking it might be simpler for Leonard to bang with low-post brutes.
We wrote about the change that Stotts made by moving Meyers Leonard to guard opposing centers in our piece on the improved play of the bench.
Davis has been fantastic, shooting 61 percent on the season on mostly offensive rebounds and duck-ins on the pick and roll, as Lowe wrote about extensively. It's not hyperbole to say his offensive rebounding is an elite skill.
In the locker room, Davis has also been an important figure in helping the team develop chemistry. I wrote about how Davis and teammates develop that chemistry in our feature on "The Table."