Video: Meyers Leonard pushes back Patrick Beverley after scuffle with Damian Lillard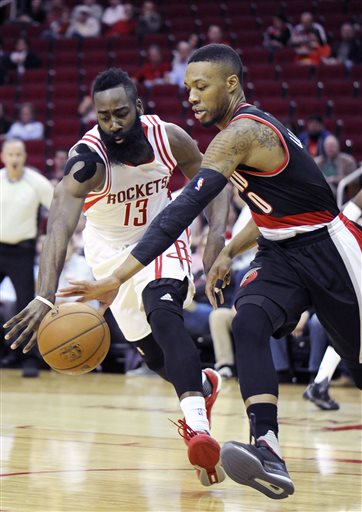 The Portland Trail Blazers and Houston Rockets have quite the history. So when Patrick Beverley started some extracurriculars with Damian Lillard, it wasn't exactly a surprise.
After a loose ball, Lillard was on the ground with the ball and long after the whistle Beverley continued to push Lillard while he was still on the ground. Lillard shook him off as he tried to get up off the ground and then as Beverley tried to escalate, Meyers Leonard stepped in and shoved the much smaller Beverley out of the way. After a review, Beverley was assessed a technical foul.
https://vine.co/v/i1mlbD9YWjJ/embed
This is what qualifies as a fight these days in the NBA, which isn't a bad thing. But it was fun to see that there's still some guys that just don't like each other and aren't afraid to show it.
The Blazers went on to win the first quarter 29-23 and at the time of this post they have a 44-28 lead over the Rockets midway through the second quarter.