Blazers F Noah Vonleh leaves game with apparent left leg injury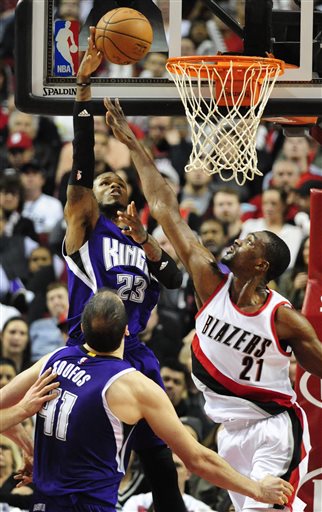 Portland Trail Blazers forward Noah Vonleh left Tuesday's game vs. the Milwaukee Bucks in the third quarter with an apparent left leg injury.
The Blazers announced that Vonleh has a left ankle sprain and will not return to the game. After the game, Vonleh said that x-rays on the ankle were negative and that the injury is "nothing major."
Vonleh came down awkwardly and instantly reached for his lower left leg/shin area after fighting for rebounding position with a couple of Bucks players.
Vonleh was subsequently evaluated by Blazers trainers before he went to the locker room with the help of a couple of Blazers staffers. Vonleh appeared to be in quite a bit of pain while he was getting checked out before he went to the locker room.
The second-year man out of Indiana has played in 50 games for the Blazers this season and started in 29 of them. He was inserted into the starting line-up after Meyers Leonard suffered a shoulder injury and has stayed in the line-up ever since.
Vonleh is averaging 4.2 rebounds and 3.7 points per game while averaging 16 minutes per contest. Vonleh had seen his minutes go up slightly in the past week as Stotts shortened his rotation.
The Blazers lead the Bucks 72-66 with 2:58 left in the 3rd quarter.
This post will be updated as new information becomes available.