Weed and Brew: 90's Blazers put their names behind different products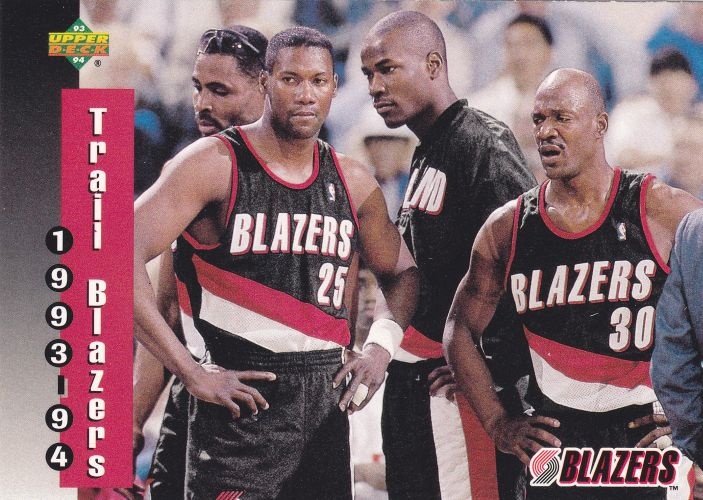 The Trail Blazers teams of the early 1990's are still revered for their excellence, both in the Portland area and among diehard NBA fans who remember those teams. And over the past month, two members of those teams have put their names behind different vices: one has become a cannabis farmer and the other just had a beer named after him.
On Thursday a KOIN-6 report made the rounds about former Blazer forward Cliff Robinson moving back to Oregon to become a cannabis farmer and now has rebranded himself from "Uncle Cliffy" to "Uncle Spliffy."
[youtube http://www.youtube.com/watch?v=R1IpZZDQIAo]
"I think I've always been an advocate for cannabis," Robinson said in the video. "It's calming, calm my stomach, calm my nerves, so from that standpoint, I see a lot of positives."
Robinson says in the interview that his cannabis use in the NBA was "wrong," but it still hasn't stopped him from publicly supporting the use of it and points to science's improved understanding of its effects on humans. The report also suggests that Robinson wants professional sports teams to treat players with medicinal marijuana. There's no word on when you can pick up that new Uncle Spliffy at your local cannabis shop.
Robinson will be a keynote speaker at the Cannabis Collaborative Conference on Feb. 3 & 4. You can also sign up for notifications about the Uncle Spliffy business at UncleSpliffy.com.
The NBA's drug policy suspends players five games after a third positive test for marijuana. USA Today's Jeff Zillgitt predicts that marijuana testing will not be included in the next collective bargaining agreement, as it is in Major League Baseball. Of course, we still have quite a long time before we get there.
But if that's not your thing and you still want to get some Blazers spirit in your vices, look no further than the Terry Porter beer from Gilgamesh Brewing in Salem, Oregon. What's more, purchasing the Porter Porter also goes towards a good cause.
Proceeds of the beer's sales, which is available from January through April on draft in select locations and in 22 oz. bottles, will go towards Doernbecher Children's Hospital. The Gilgamesh restaurant in Salem will be serving the beer throughout April and they will donate a dollar from every pint of the porter they serve, two dollars during Blazers games.
34% of the bottle sales will go towards Doernbecher, according to the Gilgamesh website.
The Blazers social networking site Pinwheel Empire had a lot to do with the collaboration, according to the brewery.
Nick Krupke of KPTV-12 in Portland went down to Salem for the release party of the Terry Porter brew.
[youtube http://www.youtube.com/watch?v=iRfdejEgr80]
The Terry Porter isn't the only beer in the area you can buy named after a Blazer. Ex Novo Brewing in North Portland sells the "Damon Stoutamire" stout at their brewery and you can also find it in some grocery stores in the area. However, it doesn't look like the real Damon Stoudamire had anything to do with the beer.