Blazers TV Schedule: TNT to carry Feb. 25 game vs. Houston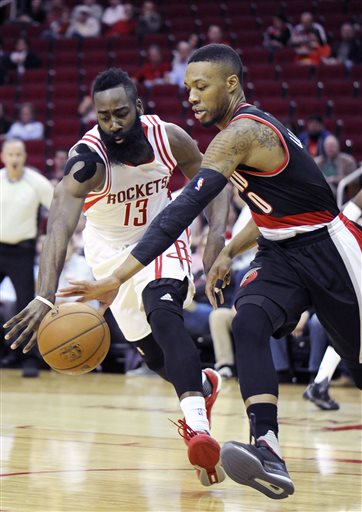 The Portland Trail Blazers are getting an additional feature on TNT's nationally broadcast doubleheaders on February 25 when they take on the Houston Rockets in Portland, according to a press release from the league.
The Blazers-Rockets tilt at the end of February replaces Jazz-Spurs on the national slate. Perhaps Damian Lillard's dominant close to Sunday's win over the Thunder helped the NBA come to a decision on who to put in that spot. The Blazers have played one other game this season on TNT, Nov. 5 vs. Memphis.
Looking at the standings, the Blazers-Rockets match-up has a chance to mean something for both teams involved. It also may not mean anything if the Blazers don't keep up with them in the playoff race, where they are currently 2.5 games behind Utah for the 8th seed and four games behind the Rockets according to the latest standings. The Spurs will want to beat Utah for seeding purposes and Utah will have some seeding concerns of their own, but perhaps the call is being made that this game is going to be a little more fun to watch.
Considering the Spurs are the best defensive team in the league and the Jazz play at the league's slowest pace, that's probably the right call. The Blazers have been slipping, but their win over Oklahoma City allowed them to keep some hope alive. Lillard and McCollum vs. James Harden will definitely have a lot of points and be a fun game for fans to watch.
The Blazers and Rockets play three times in February, so there is also a good chance that they'll be sick of each other by the time they get to the third match-up in 21 days.