Contracts for three Blazers become fully guaranteed as Jan. 10 deadline passes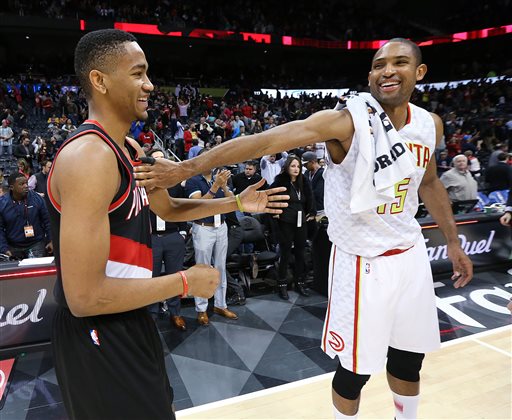 The deadline for all player contracts across the league to become fully guaranteed has passed and three Trail Blazers players on non-guaranteed deals survived the deadline without being let go. Second-year guard Tim Frazier and rookies Cliff Alexander and Luis Montero have all had their contracts guaranteed through the rest of the season.
The Blazers had until 2 p.m., 5 p.m. at the league offices in New York, to take action on the contracts of Alexander, Frazier and Montero. There have been several players around the league who were let go before the deadline including Denver's Kostas Papanikolau and Phoenix's Bryce Cotton.
The guarantees have little effect on Portland's overall standing as one of the league's lowest salaried teams. It appears more and more likely that the Blazers will simply split the difference between their actual salary and the league mandated $63 million. Frazier is making approximately $845,059 while Montero and Alexander are each making the league minimum $525,000. The Blazers are roughly $14 million short and would split that between the remaining members of the roster at season's end.
As Jason Quick of CSNNW.com reported, the Blazers could still potentially trade each of these players. But if they are traded, they'll still get their full pay day.
Frazier has played in several games this season and filled in with some nice minutes when Damian Lillard was out to injury. Luis Montero also got to be on the active roster quite a bit during that stretch, something that the coaching staff has said he has earned. Alexander played a little bit earlier in the season but has been inactive for quite some time.
Montero, Alexander and second-year forward Noah Vonleh have all become pretty good friends and have created their own little family within the Blazers, as described by Casey Holdahl of TrailBlazers.com.