Blazers Damian Lillard (plantar fasciitis) and Ed Davis (left ankle sprain) out Sunday vs. Sacramento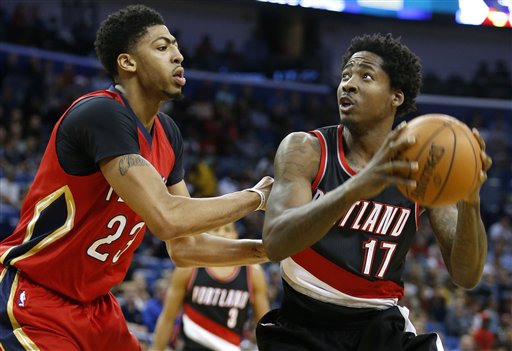 The short-handed Portland Trail Blazers will be without another key contributor Sunday when they take on the Sacramento Kings in California's capitol city. Ed Davis has been ruled out officially ruled out for Sunday's clash vs. the Kings according to Casey Holdahl of TrailBlazers.com. Damian Lillard will also miss his fourth straight game, which was previously reported as the most likely scenario.
Davis told reporters after the game that he was unsure about playing Sunday and he had still yet to get an x-ray. It appears that it's nothing more serious than a sprain and the Blazers will not play again until Wednesday, giving him three full days off. Davis did travel with the team to Sacramento.
As for Lillard, he continues to miss time with plantar fasciitis. According to Terry Stotts, Lillard isn't really running and that could be seen during his pre-game workout Saturday night. Lillard was out on the court taking jump shots from his normal spots but was doing almost everything at half speed.
The Blazers take on the Sacramento Kings in Sacramento Sunday at 6 p.m.. The game will be shown on CSN.