Bulls vs. Blazers NBA Podcast: Bill Kennedy, Warriors, Pelicans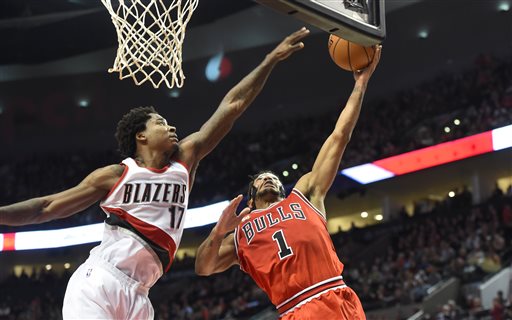 Welcome to another week in the NBA! Sean Highkin of Bleacher Report and NBC's Pro Basketball Talk and I are back with another look around the league. This week, we picked our All-Star teams (spoiler alert: Steph Curry made both of our teams).
Topics include the Warriors' still very real quest for 73 wins, the Spurs quest to beat the game of basketball as we know it, the Pelicans' playoff chances and a real-time reaction to Bill Kennedy becoming the first openly gay referee in the NBA near the end of the episode (Edit Dec. 15 4:30 PM: It's been brought to my attention that Kennedy is the second openly gay referee in NBA, following Violet Palmer). We also touched on Rajon Rondo's role and the circumstances that brought about the Kennedy announcement.
[soundcloud url="https://api.soundcloud.com/tracks/237543102″ params="auto_play=false&hide_related=false&show_comments=true&show_user=true&show_reposts=false&visual=true" width="100%" height="450″ iframe="true" /]
Thanks for tuning in to the podcast, which we produce every Monday during the NBA season. If you are an NBA fan, it's a good way to get a look around the league from two reporters in two different NBA arenas in both conferences.
If you want to get the podcast on your phone follow Bulls vs. Blazers on SoundCloud and download the SoundCloud app. Or subscribe to the Bulls vs. Blazers NBA Podcast on iTunes or Stitcher Radio.
If you like the podcast, leave us a review. Preferably a good one.