Bulls vs. Blazers NBA Podcast: Quarter-season awards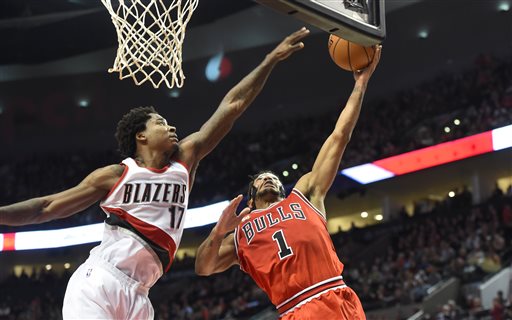 It's been a while since we've shared this podcast here. But I figured that the quarter poll of the NBA season would be a good time to catch you up on what's been going on so far this NBA season in the latest edition of the Bulls vs. Blazers NBA podcast with myself and Sean Highkin, Bulls columnist for Bleacher Report and a writer for NBC's Pro Basketball talk. Sean and I picked our winners for NBA awards after the first quarter of the season.
We covered the brilliance of the Warriors and we also gave a shout out to Blazers head coach Terry Stotts when we talked about some of the better coaching jobs we've seen so far this season.
You can listen to the podcast below.
[soundcloud url="https://api.soundcloud.com/tracks/236525408″ params="auto_play=false&hide_related=false&show_comments=true&show_user=true&show_reposts=false&visual=true" width="100%" height="450″ iframe="true" /]
If you enjoyed that, please subscribe to the podcast on Soundcloud, iTunes or Stitcher Radio.
If you want a Blazers-specific podcast, I'm trying something new with the Blazer Banter podcast this year. Rather than a traditional conversation format, I'm trying to use it at as a platform to tell stories with audio from players and coaches. The latest episode can be found here, or on iTunes.