The Scouting Report: at Cleveland Cavaliers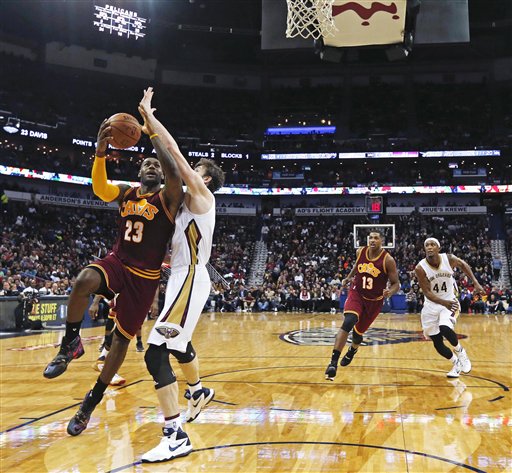 Projected starting line-up: Matthew Dellavedova, J.R. Smith, LeBron James, Kevin Love, Timofey Mozgov
Injuries: Mo Williams (knee, will play) Kyrie Irving (knee), Iman Shumpert
The realities of their roster seem and the realities of time are starting to catch up with the Cleveland Cavaliers and LeBron James. The Cavaliers have lost three straight games, their longest losing streak so far this season and LeBron James was rested in what was supposed to be his return to Miami Saturday. James, who has played more minutes than any player in NBA history at 31, seems to be reading the signs that he needs to take his foot off the gas pedal in the regular season.
Without Irving to lighten the playmaking load and without Shumpert to guard the opposing teams' best perimeter player, James has had to carry a much larger load in 19 games. But for the long-term future of the Cavs, what he did the other night in Miami is what he needs to do. Taking a page from Tim Duncan in the Spurs, sacrificing some December or January games to be able to go in June is what the Cavs need him to do if they want to have a chance of knocking off Golden State or San Antonio in the Finals.
But you already knew that. So what's up with this team the Blazers face today?
Obviously, things start with LeBron. He's the fulcrum for everything. But the Cavaliers have had some side stories that may show themselves in this one. Timofey Mozgov has been a disappointment, unable to play his way into shape after knee surgery. Mo Williams has been a boost for the Cavaliers off the bench, scoring nearly 14 points per game off the bench.
Matthew Dellavedova is no longer a legend (thank god), but he's improved his 3-point stroke, becoming a more reliable knock-down shooter. He isn't a great creator but if LeBron creates open space for him to knock a 3-down, he's con