Blazers G Gerald Henderson probable Wednesday vs. Spurs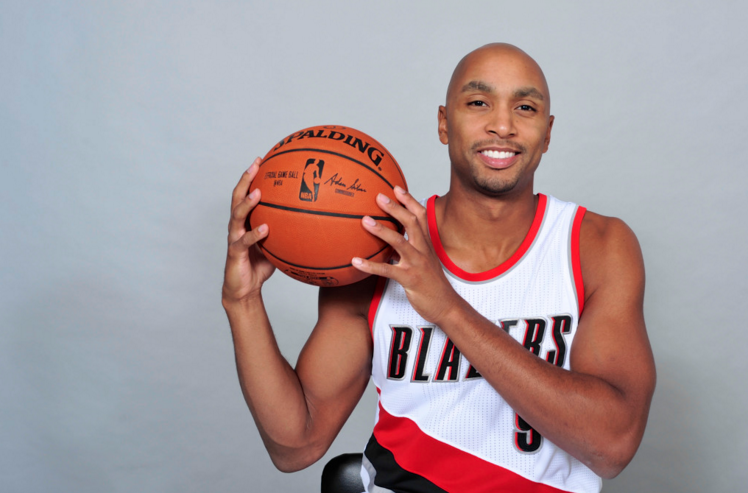 Portland Trail Blazers guard Gerald Henderson (hip) has been upgraded to probable, the team announced late Tuesday afternoon. Henderson is slated to be on the active roster for the first time all season Wednesday against the San Antonio Spurs.
Cliff Alexander dressed for the first time on Sunday against the Pistons and is also listed as probable. If Henderson is on the active roster as expected as well as Alexander, someone who wasn't previously on the inactive list will have to go there such as Chris Kaman or Tim Frazier.
Henderson underwent a hip debridement procedure in his left hip over the summer after he was traded to Portland in the summer. Henderson was part of the trade that sent Nicolas Batum to Charlotte, along with power forward Noah Vonleh.
During the team's media day at the end of September, Henderson said he wouldn't be able to give a timetable for his return. And throughout the team's training camp and preseason, the team was more or less mum in terms of his progress as he increased his workload little-by-little. He was working in individual drills as well as doing 5-on-0 drills during his rehab.
Whether Henderson plays or not is another question. Most previews from a league-wide perspective had Henderson penciled in as the starter at the two-guard position. He's not going to start, so let's stop right there.  Have you seen Damian Lillard and CJ McCollum play together lately? There's no way McCollum moves to the bench. McCollum is averaging 20 points per game and is playing the best basketball of his career. Henderson was a starter for most of his career in Charlotte, but this isn't Charlotte. And even coming off the bench, it's not exactly easy to see him cracking the rotation.
The Blazers have dropped two straight games, but Allen Crabbe has seen his production and minutes go up in the last two games. Henderson's minutes have to come from somewhere and Crabbe has been playing the most at the two off the bench alongside Lillard or McCollum. Moe Harkless has played a lot off the bench as well, shot 47 percent from long range while having more than four inches on Henderson. Henderson, a veteran with a lot of valuable experience, solid defender and a good midrange jump shooter, isn't exactly guaranteed minutes when looking at Portland's wing rotation.
But against the San Antonio Spurs and Kawhi Leonard the Blazers will be glad to have every possible option at their disposal.