Nuggets Warriors Basketball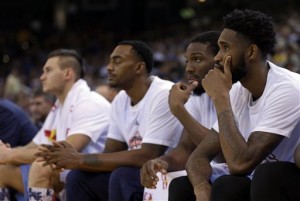 Denver Nuggets watch from the bench during the first half of an NBA basketball game against the Golden State Warriors Friday, Nov. 6, 2015, in Oakland, Calif.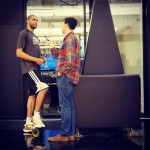 Erik Gundersen is the Trail Blazers beat reporter for The Columbian. He's a graduate of the Allen School of Journalism and Communication at the University of Oregon in addition earning a degree in Spanish. He's covered the NBA for four seasons. You can also occasionally find his work on ESPN.com's NBA section for their TrueCities series. He also fist-bumped with Kanye West once. Follow @BlazerBanter on twitter for more Blazers and NBA news.