Extension deadline for Meyers Leonard and Moe Harkless passes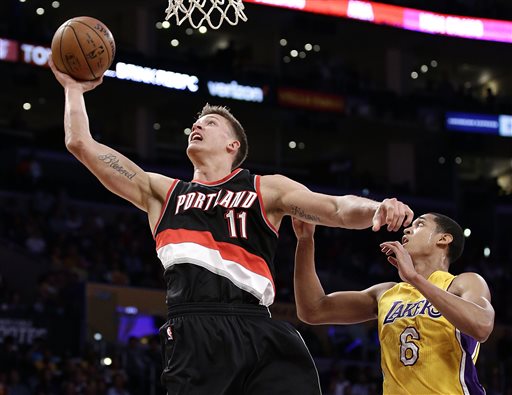 The deadline for class of 2012 rookie extensions–November 2 at 9 PM–has passed with the Portland Trail Blazers and Meyers Leonard not announcing or making a deal. The same goes for Moe Harkless who was the 15th pick in the 2012 draft.
Leonard confirmed that he and the team did not reach an extension to Jason Quick of CSNNW.com has some quotes from Leonard about passing on the extension.
"I'm betting on myself," Leonard said after passing on the Blazers' offer.
Leonard–the 11th pick in the 2012 draft–is sounding a lot like Jimmy Butler around this time last season. Butler of course played his way to a max contract. Leonard's start to the season has been a disappointing one for him as he is shooting 11 percent on 3-pointers in the first four games as the team's starting power forward.
The advantages for the Blazers have been discussed. By waiting for Leonard to go into restricted free-agency, they enter the summer with a smaller number on their cap sheet. Of course, what Leonard is betting on is for there to be a team out there willing to give him a much bigger deal. As crazy as it may sound, the league already had to deal with too much cap room for not enough players this past summer. That problem figures to get worse this coming summer and Leonard–like Enes Kanter–could take advantage.
Harkless has played in all four of Portland's games so far this season and has averaged just over 7 points per and four rebounds per game. Harkless is shooting 4-for-10 on 3-pointers to start the season. He was acquired in the summer for a conditional second round pick from the Orlando Magic.