Podcast: Dunc'd On Trail Blazers Preview with Nate Duncan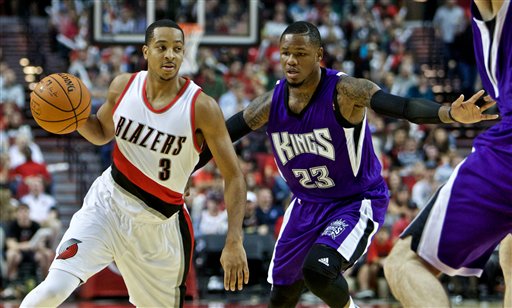 Preview season is upon us! One of the best NBA podcasts around, "Dunc'd On" hosted by Nate Duncan for RealGM, had me on for their Portland Trail Blazers season preview. You can access the podcast via many links in this post and through multiple platforms.
Subscribe to the Dunc'd On Podcast on iTunes or through the XML feed for the pod.
It was an hour long discussion of Blazers-talk where talked about the big stories of the summer, what to look for in the coming season, what to expect from the players on the roster, etc.
And follow Nate on twitter, if you aren't already, @NateDuncanNBA or on Facebook where you can find his work for RealGM and SI.com's "The Cauldron."
You can listen to today's episode and all other episodes of the Dunc'd on Podcast on BlogTalkRadio.
Check Out Basketball Podcasts at Blog Talk Radio with
Nate Duncan
on BlogTalkRadio