Meyers Leonard leaves preseason game with right ankle injury, questionable to return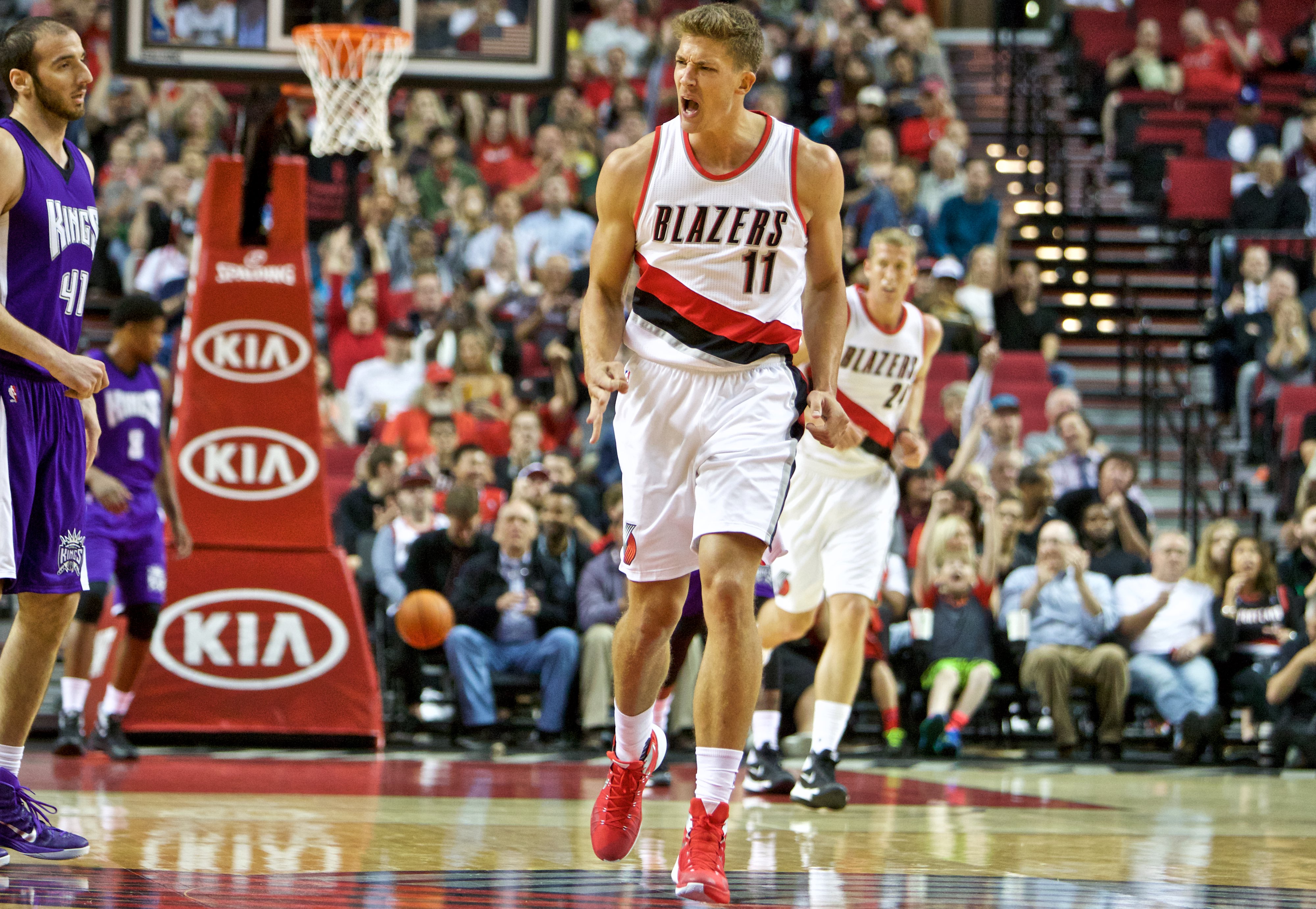 Portland Trail Blazers big man Meyers Leonard left the team's first preseason game in the third quarter after suffering an apparent right ankle injury.
Leonard turned his ankle badly on DeMarcus Cousins' foot as he was coming down after shooting a jumper. (GIF courtesy of Ben Golliver)
Leonard laid on the ground for a while before going back down to the other end of the court and calling to the sideline for a substitution. Blazers coach Terry Stotts called a timeout and once Leonard went to the bench he removed his right shoe.
Leonard had eight points and seven rebounds in 13 minutes of action. He also had two assists.
Leonard got the start in Monday's preseason opener alongside Damian Lillard, CJ McCollum, Mason Plumlee and Allen Crabbe.
We'll have more on the injury when we get an update.
The Blazers have deemed Leonard's return questionable.
Leonard returned to the game with 5 minutes left in the third quarter.