Blazers honor victims of UCC shooting before first preseason game vs. Kings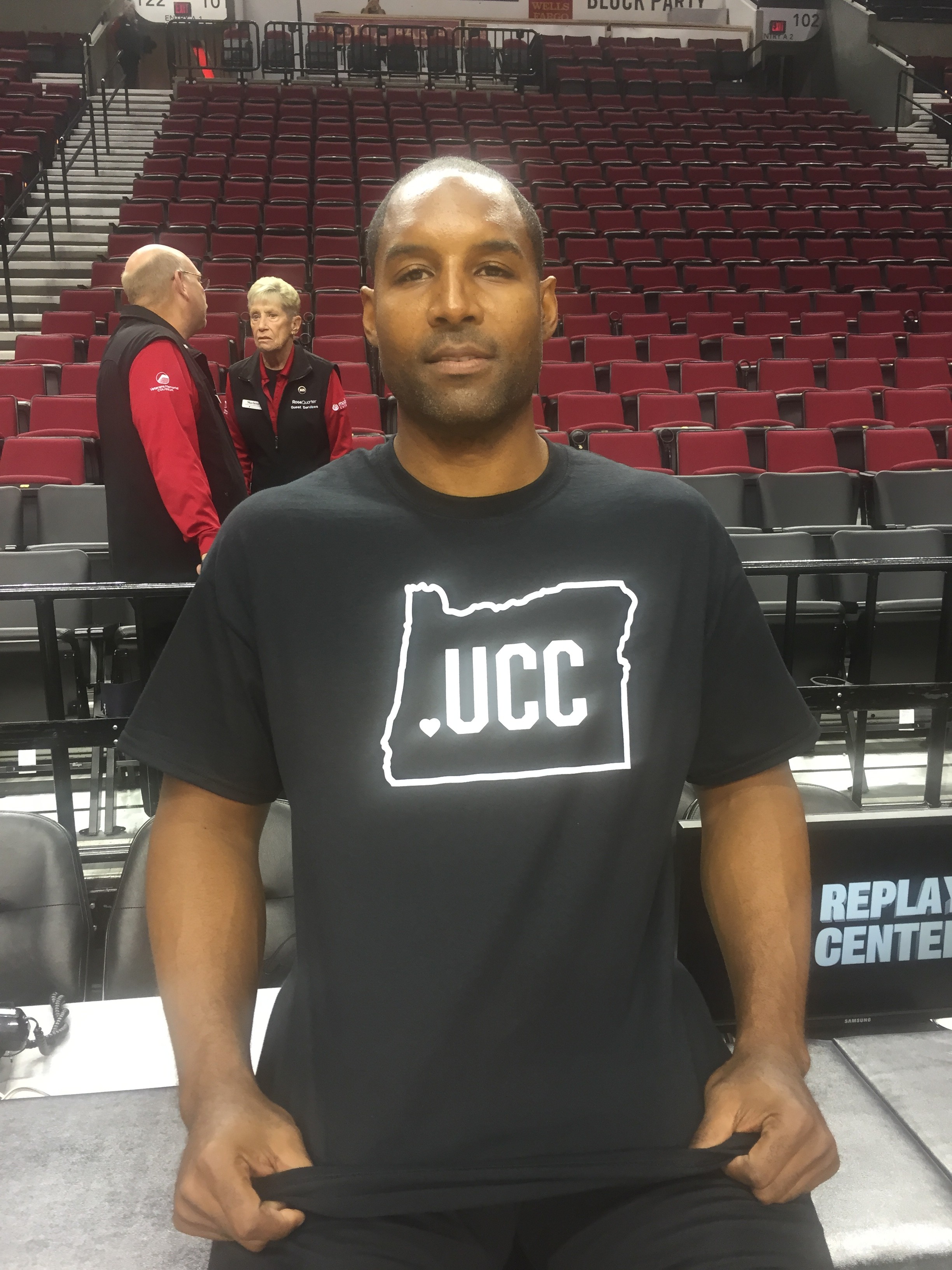 The Portland Trail Blazers are honoring the lives lost in the mass shooting at Umpqua Community College last Thursday morning, Oct. 1 in Roseburg, Oregon, prior to their first preseason game Monday against the Sacramento Kings.
The Blazers are wearing special black shirts with a heart and the letters "UCC" inside an outline of the State of Oregon, displayed by assistant coach David Vanterpool above.
All of Portland's assistant coaches wore the shirts in pre-game and they will also hold a moment of silence before tip-off. Players will also adorned the shirts, pre-game.
"I just think this organization means a lot to Oregon," Blazers guard Damian Lillard said after the game. "There's a lot of eyes on us and we see what goes on. I think personally we should have a social conscious and be aware of what's going on. Not only around us but in the world we live in. It was a real unfortunate situation. People are just trying to further their education and make something of themselves and the go to school and run into something like that. People should know about these things and there's people out there like that that might not be stable and go out and do things like that. I thought it would have been a good thing for us to recognize those people, recognize those families that had to go through that. So that's what that was about."
The shooting–the deadliest in Oregon history–left 10 people dead, including the gunman. There were also nine people left injured after the shooting.
The Portland Timbers, Oregon State Beavers and University of Oregon Ducks each wore ribbon decals on their helmets to honor the victims and the wounded over the weekend.
Tip-off for their game against the Sacramento Kings is set for 7PM at the Moda Center.