Blazers forward Cliff Alexander OUT "a couple of weeks" with bone bruise in left knee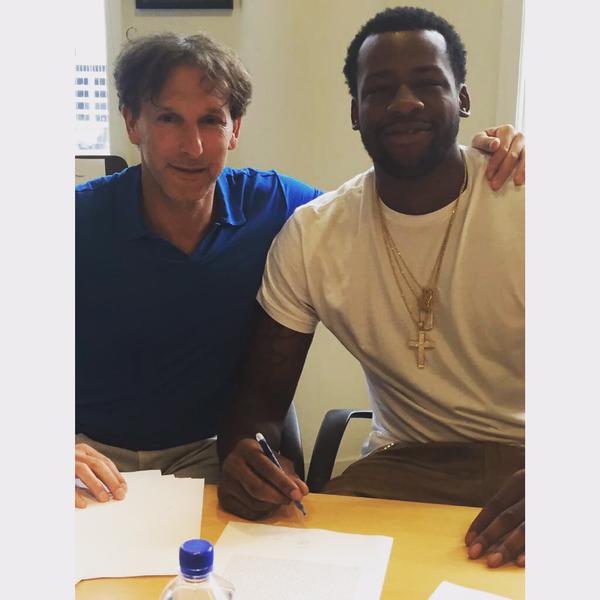 An MRI confirmed Portland Trail Blazers forward Cliff Alexander has a bone bruise on his left knee, said head coach Terry Stotts after Saturday's practice.
"We're going to shut him down for a couple of weeks and then work him back in," Stotts said. "He's going to be out for a little bit."
Alexander–a former top-five high school recruit just over a year ago–had been one of the standouts in Blazers camp. Alexander was absent from the Blazers practice on Friday and he was a limited participant on Saturday, watching the Blazers 5-on-5 scrimmage from the bench without a practice jersey on.
Blazers veteran big man Chris Kaman told The Oregonian's Jason Quick that Alexander looked like he should have been a first round pick.
"He had been playing well," Stotts said.
When asked whether a player could miss two weeks and still make the team, he indicated that Alexander could still make the team.
Of course, Stotts lamented the timing of the injury given how well he was performing. The Blazers have to cut two players from their 17-man camp roster before the season begins on October 28.
Stotts added that he was not sure how the bone bruise occurred, whether it was an event or if it was an overuse injury.
Regardless, this means that Alexander will be out for the team's fan fest intrasquad scrimmage at the Moda Center on Sunday. The Blazers begin their preseason schedule on Monday night when they take on the Sacramento Kings at home.
Alexander will likely miss half of the preseason, maybe more. It's definitely a bummer for the former top recruit who had been one of the surprises early in training camp.
Alexander joins Blazers wing Gerald Henderson as players that won't be able to practice. Henderson is still recovering from a procedure on his left hip and has yet to be given the all-clear to practice. It's unclear when Henderson will be cleared to return.
"I can't give a timetable," Henderson said during the team's media day on Monday.