WATCH: Blazers center Mason Plumlee hits NBA Live glitch shot in scrimmage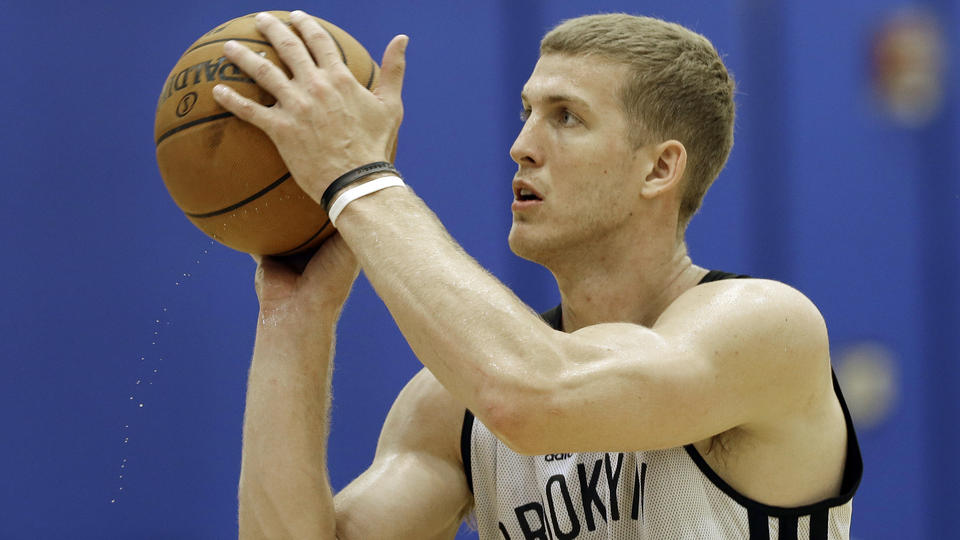 Portland Trail Blazers big man Mason Plumlee knows how to make an entrance and rap a little bit. Apparently he also knows how to make shots that you usually see in NBA Live demo glitches, which he did in today's scrimmage. He shot the ball with his back to the basket and releasing the ball over his head.
https://vine.co/v/eQ9rtBivYAd/embed
I mean, come on. This is ridiculous. But it really happened. It's hard to remember sometimes that NBA players are significantly better than this game than the rest of us. Plumlee's shot reminds us just how ridiculous they are at this game. Plumlee even surprised himself.
He essentially did this, but with more range.
reason 1,000 I will not be purchasing @EASPORTSNBA @EASPORTS REALLY !!?? pic.twitter.com/aWjOW6YOdg

— #kK (@Consider_Jairo) September 18, 2015
It also brings back reminders of Trevor Booker's no look shot last year against Oklahoma City.
I guess when the Blazers need a quick shot, Terry Stotts can always pull this play out of the hat.
Plumlee is in a battle for a starting job with the Blazers which is far from being settled. This probably didn't do much to help win him the job, but it certainly couldn't hurt.