ESPN releases 2015-16 Blazers player profiles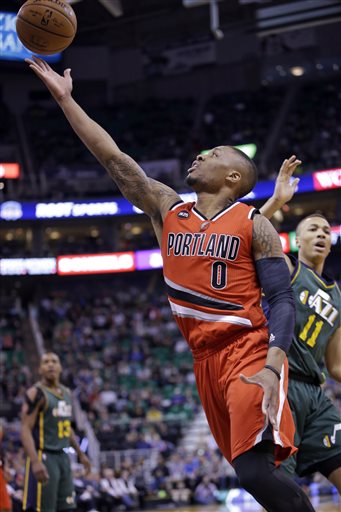 ESPN Insider's Kevin Pelton released his Northwest Division projections as part of his 2015-16 NBA season player profiles and previews. Pelton's projections are a staple of the NBA preseason and include in-depth player projections for every player from every team.
ESPN projects an inverse record from last season, which is in line with the ESPN Summer Forecast.
CORRECTION 6:52 PM: It was initially written that the projected 31-51 record from the Blazers was a new projection. In fact, it is the same projection that ESPN released this summer in their ESPN Summer Forecast. We apologize for any confusion this may have caused.
Proj. record: 31-51
Last season: 51-31

Player spotlight: Damian Lillard
After serving as a perimeter counterweight to LaMarcus Aldridge during his first three NBA seasons, two-time All-Star Damian Lillard will step into a leading role. Portland has surrounded Lillard with pick-and-roll big men capable of drawing defensive attention. That makes sense given nobody in the NBA scored more points as a pick-and-roll ball handler than Lillard last season.
The individual projections and player analyses extend from Lillard to undrafted rookies Cliff Alexander and Luis Montero. I highly suggest that you read all of them to get a better grasp on the roster for this season. Pelton's analysis always has a great mix of using analytics and scouting and this year is no different.
The Westgate Las Vegas Superbook set the over/under for Portland's total season wins at 26.5.