Westgate Vegas: Trail Blazers 2015-16 over/under win total set at 26.5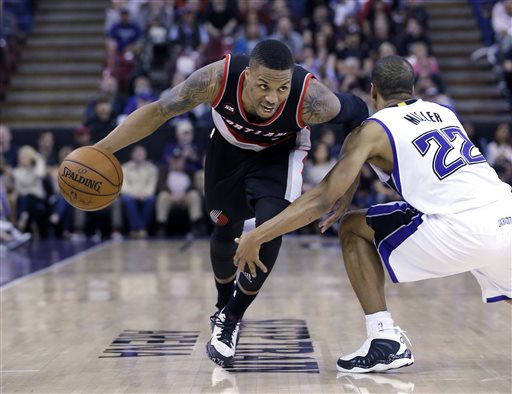 Las Vegas' NBA preseason over/under win total odds have been released. The Westgate Las Vegas Superbook has put out their over under projections. In unsurprising news, the Blazers are not expected to do much.
The Las Vegas sportsbook has pegged the over/under win total at 26.5 wins. Finishing with 26 wins would be a woefully bad season and down there as one of the bottom five seasons in franchise history. For those wondering, their championship odds are 200-1.
The Blazers franchise low for wins is 18 in their second season of existence, the 1971-72 season.
The mid-aughts Blazers were in that territory with 21 wins in 2005 and 27 wins in 2004. This Blazers team, in terms of talent, looks to be better than those ones and obviously doesn't have the on-court issues that plagued those teams. But the league as a whole is better and the West is as deep as it has ever been.
Two seasons ago, the Blazers finished with 33 wins with one of the lowest scoring bench units of all time. This Blazers team is far deeper than that one but lacks a dominant one-on-one player like they had with LaMarcus Aldridge.
The experts have spoken and few seem to have a better grasp on these things than Las Vegas. However, other projections have been a little bit more positive on the Blazers' outlook. ESPN's Bradford Doolittle thought that the Blazers would do better than the ESPN Summer Forecast win projection of 31-51. Those with money on the line on the line are far more pessimistic on the Blazers chances this season.
It will be interesting to see if they were right to buy so low or if the Blazers will exceed what's expected of them. If they finish with that many wins, a juicy lottery pick will be waiting for them. But the Vegas odds make one thing clear: exceeding expectations has nothing to do with making the playoffs for the Blazers. It just means they won't be one of the league's worst teams if they do.