Report: Former No. 1 pick Anthony Bennett expected to sign with Toronto Raptors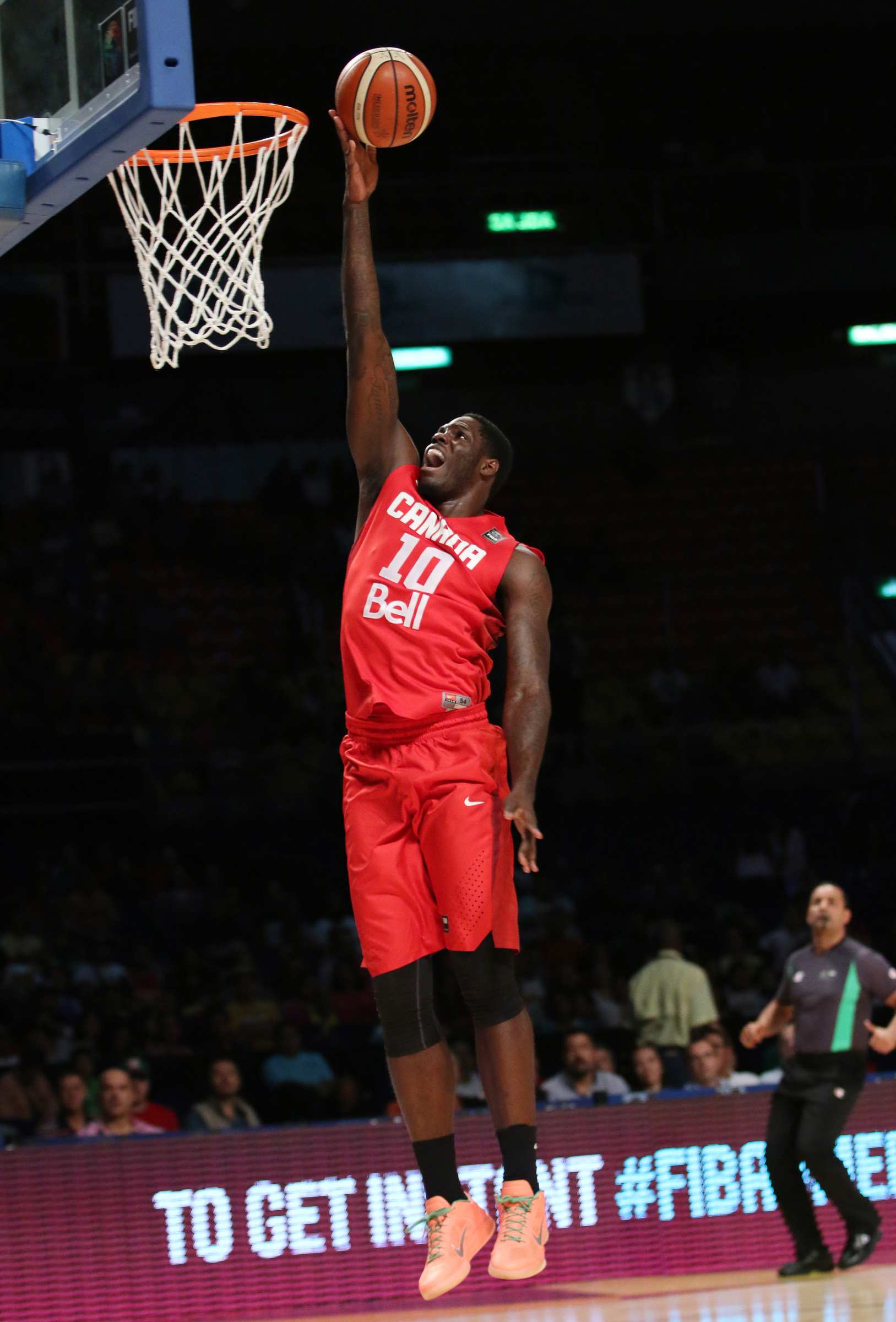 The Minnesota Timberwolves announced that Anthony Bennett was waived at 2:09 PM PDT on Wednesday. The 48-hour waiver period has passed and the Trail Blazers, nor any of the other 29 NBA teams made a claim on him and his $5.8 million salary for the upcoming season.
It's been reported that Bennett's hometown Toronto Raptors, not the Portland Trail Blazers, will be his next NBA destination according to Jeff Goodman of ESPN.
Former No. 1 overall pick Anthony Bennett is expected to clear waivers and sign with Toronto, source close to situation told ESPN.

— Jeff Goodman (@GoodmanESPN) September 25, 2015
Goodman's sources are usually very solid and if Bennett does indeed sign with the Raptors it would, league sources suspect, have to be for the league-minimum. A search of online databases like Basketball Insiders and Sportrac make this very easy to confirm, coupled with the fact they used their only available exception on Bismack Biyombo in the summer.
Yahoo! Sports is also reporting that the Raptors are the front runner for Bennett's services.
Portland can give Bennett a better deal than that, given the status of their cap sheet. But it appears that money is not the major factor in Bennett's decision. The Blazers were expected to be one of the teams to pursue Bennett, given his status as a reclamation project as well as his connection with Canadian National Team coaches Jay Triano and David Vanterpool, both on Terry Stotts' staff.
The length of Bennett's reportedly imminent deal with the Raptors is harder to decipher and that will probably come out later. But as of right now, it appears that Bennett is literally taking a hometown discount to be closer to home in attempt to revive his NBA career. An NBA career which could very well be on its last leg already in his third year.
We'll update this post as the story develops.