Report: Blazers expected to pursue former No. 1 pick Anthony Bennett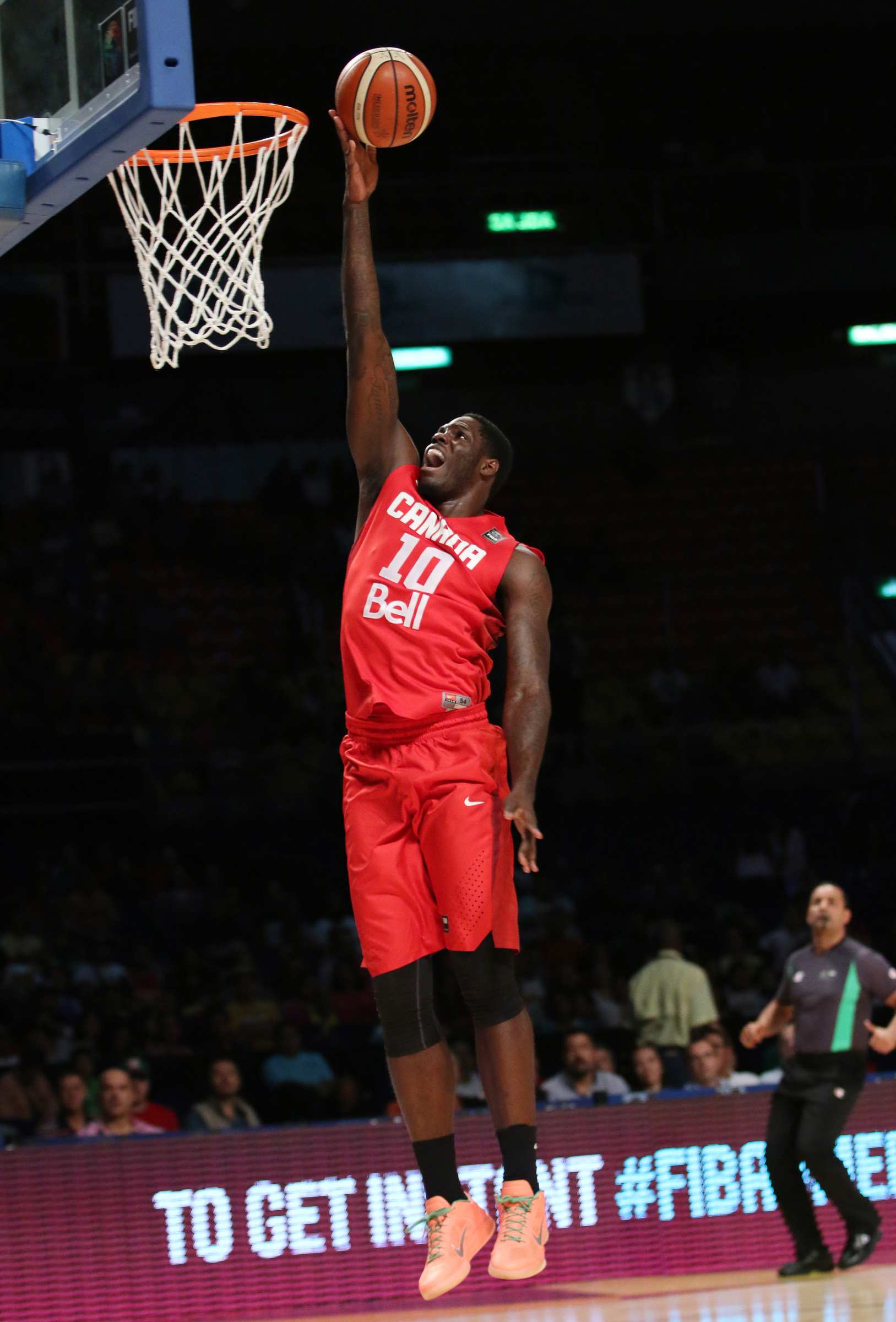 The Portland Trail Blazers are expected to be one of the suitors for recently bought out, former No. 1 overall pick Anthony Bennett. The first and most obvious reason why is the cap situation. They are one of two teams, including the Philadelphia 76ers, who can absorb Bennett into cap space without using a trade exception and pick him up off waivers.
Tuesday morning, shortly after the buyout was reported as done, Shams Charania of Yahoo! Sports said that Portland is expected to be a Bennett suitor. Charania cited familiarity with Canadian national team head coach Jay Triano and assistant coach David Vanterpool who are both on Portland's staff.
Bennett wanted and received buyout to control fate and success for next NBA team. Portland expected suitor, w/ Canada coaching connections.

— Shams Charania (@ShamsCharania) September 22, 2015
According to a Yahoo! report, the Utah Jazz and Cleveland Cavaliers both have trade exceptions they can use to bring in Bennett.
Marc Stein of ESPN.com weighed in this afternoon with his reporting, that the growing suspicion around the league is that Bennett will end up with Portland.
Growing suspicion around league is that Anthony Bennett will wind up in Portland … where his Team Canada coach Jay Triano is an assistant

— Marc Stein (@ESPNSteinLine) September 22, 2015
Dream scenario for POR is Bennett clearing waivers & signing cut-rate deal, then retaining flexibility to make trades into space all season

— Marc Stein (@ESPNSteinLine) September 22, 2015
It's not hard to connect the dots with Portland and Bennett given the Canada connection and the cap space. Bennett was healthy and performed very well for the Canadian national team, showing versatility as a decision maker at power forward in their offense.
But what about the fit on the roster?
The Blazers only have 13 guaranteed contracts on the roster, including Mike Miller. If Miller is bought out, which would cost Paul Allen spare change, then Portland has three open roster spots. Bringing in Bennett wouldn't be the worst thing to do with that flexibility.
But one wonders whether Bennett will find himself in a similar situation that he found himself in with the Timberwolves. Aside from Karl-Anthony Towns, it's not exactly murderer's row in the Minnesota front court. Gorgui Dieng, Adriean Payne, Nemanjia Bjelica (who played well in Euros but hasn't played in the pros yet), Damjan Rudez (who couldn't crack the rotation in Indiana), a deteriorating Kevin Garnett and Nicola Pekovic with chronic ankle injuries where what kept him from playing.
While that's a lot of names, I'm not sure how much easier it will be for Bennett to get minutes over Mason Plumlee, Meyers Leonard, Noah Vonleh and Ed Davis. Take it a step further and you have two small forwards who can play power forward at times in Moe Harkless and Al-Farouq Aminu. But perhaps the Canadian coaches have some kind of mojo to get through to Bennett that he hasn't had in other stops.
Portland already appears to be kicking the tires on Bennett. But another question in Bennett's past has been health. Portland lost players to injury last season at an alarming rate, but the season before they enjoyed almost near perfect health. Save for Wesley Matthews, which was a freak play, none of the players suffered a lower body injury that cost them games.
Portland's super-secretive health wizard and Director of Player Health and Performance, Chris Stackpole, has been widely regarded for his work with the players. Things like weight distribution on each foot are measured frequently and Portland players wear health monitors during practice to measure their exertion. If it's health that Bennett needs, Portland isn't the worst place to go.
He would almost certainly play more in Philadelphia but the situation likely would not be as comfortable. A lot of times, success in the NBA isn't just about what's going on between the lines.
As Portland tries to rebuild towards contention, guys like Bennett who have talent but haven't found the right situation and Moe Harkless before him, are exactly the types of reclamation projects they have to take a chance on.