Trail Mix: Remembering Moses Malone, CJ McCollum hones point guard skills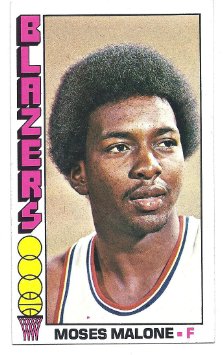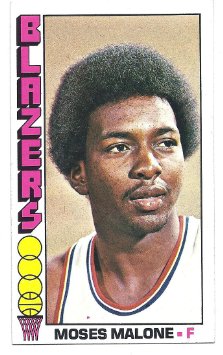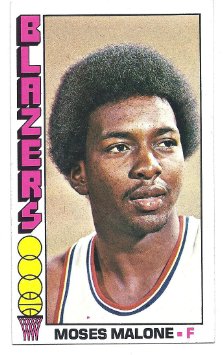 The NBA lost a giant over the weekend–both in stature and in the history books–with the passing of legend Moses Malone, at the age of 60. It was revealed this morning that Malone died of cardiovascular disease. Malone is most known for being the 1983 Finals MVP for the 1983 champion Philadelphia 76ers. But his impact cannot only be reflected by his crowning achievement.
Malone was–by almost all accounts–the greatest offensive rebounder ever. He successfully turned being a garbage man into superstardom. Coming to the ABA straight out of high school, he was selected by the Portland Trail Blazers in the 1976 ABA dispersal draft. In David Halberstam's Breaks of the Game, there is a story there about then GM Bucky Buckwalter showing the the young Malone a picture of a car and Malone asking, whether there could be a TV in it. There's also a nice little story about a car ride the through took through Oregon.
The Godfather Dwight Jaynes wrote this morning about the Blazers' brief tryst with Malone, lamenting that the Blazers should have never let him go. As Jaynes explains, Walton's injury problems up until–and after–Portland's charmed 1977 season, were a major issue. The Blazers traded him to Buffalo, where Jack Ramsay used to coach, before the season and before they would end up winning the 1977 NBA title.
After that title, the Blazers jumped out to a great start in the 77-78 season before Walton got hurt again, leading to an ugly falling out between player and team that makes the LaMarcus Aldridge free-agency look completely cordial.
Malone's butt was his meal ticket, using it to slam into players under the basket and get garbage points like none other. He is one of the 10 greatest players of all-time and graced us with one of the greatest sports quotes of all time in "fo', fo', fo'."  I wasn't around for Moses, but if you want to understand the history of the game, he's one of the crucial characters for basketball fans to get to know.
Bonus Moses reading: 
Mike Richman of The Oregonian caught up with CJ McCollum to discuss his summer of work, which included a 3-day session with former two-time NBA MVP Steve Nash.
According to Richman, McCollum took advantage of the opportunity that two Blazers assistants–Jay Triano (head coach) and David Vanterpool (assistant)–were working directly under Nash for Canada Basketball.
McCollum spent three days in Toronto working on the court with Steve Nash, a two-time NBA MVP and the General Manager of the Canadian men's basketball team since 2012.

"Working with Steve Nash helped me slow down the game some more, helped me understand pick and rolls and how point guards think," McCollum said. "Having the ability to manipulate guys with your eyes, use you body to hold guys off and then just make the proper reads."
Neil Olshey has verbalized his desire to see McCollum take minutes at back-up point guard this season. He has done that before and to succeed at the level that he wants to–given his height–McCollum must embrace playing both guard positions. McCollum has above average wingspan for the position. I'm also anticipating that the Blazers will not be able to go without either McCollum or Lillard for very long, if at all. Shot creation isn't something Portland has a lot of but McCollum can do that with the best of them.
What you may have missed over the weekend
With weekends being dedicated to football (on the pitch or the gridiron) around this time of year, it's easy to miss things going on in the basketball world. Here's a round-up of things you might have missed.