FIBA Americas: Canada wins 3rd place, need to qualify for Rio next summer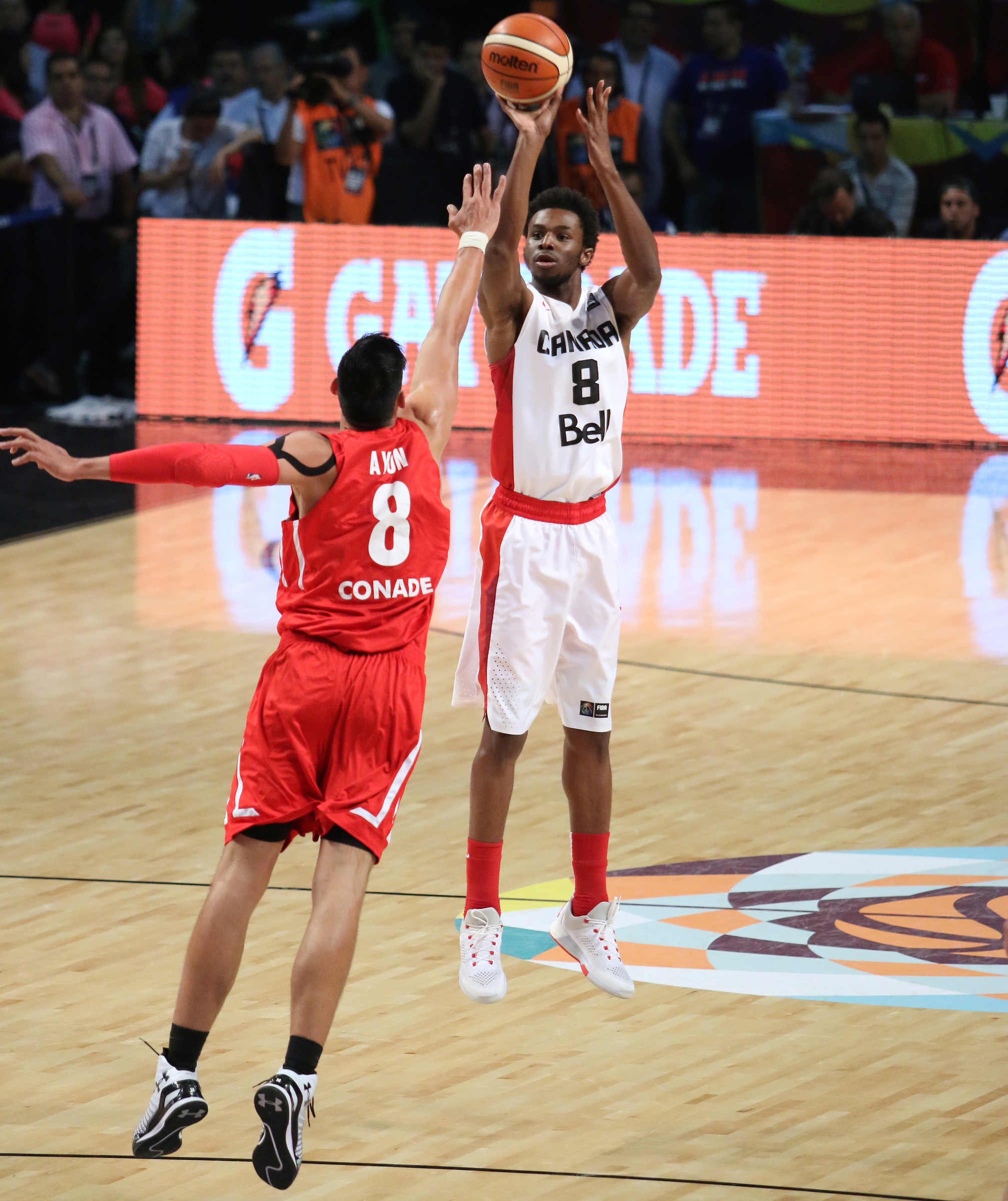 The Canadian National Team must wait until next summer to punch their ticket to the Olympics in Rio De Janiero next year. Canada lost to Venezuela 79-78 in a shocking upset in Friday's semifinal. The lost on a late foul call against Venezuela with 0.3 seconds left on the clock. But Canada still has a chance to qualify for Rio in next year's FIBA qualifier and rebounded nicely to win third place and beat Mexico on a last-second shot by Toronto Raptors guard Cory Joseph.
Here is the controversial foul call that decided Canada the game against Venezuela. However, almost everyone agrees that it was a shock that Venezuela played Canada to the point where something like that could swing the game. Canada had dominated their foes after losing the opener to Argentina.
It's like Where's Waldo but with a foul that really isn't there. pic.twitter.com/ZV1bvEJf7f

— Zach Harper (@talkhoops) September 12, 2015
As we mentioned above, they rebounded to beat Mexico in exciting fashion on Saturday. Cory Joseph hit back-to-back jumpers to salvage the third place finish.
[youtube http://www.youtube.com/watch?v=7gZS_bzpD50]
Venezuela are the champions of America after their victory over Argentina last night. Venezuela has never won the FIBA Americas championship before. Their best finish before was 1992 when they got second place, playing the Dream Team in the Championship game. That tournament, known then as the Tournament of The Americas, was held in Portland at Memorial Coliseum. That was the last time Venezuela made the Olympics.
Canada must play against 17 other teams next summer in the summer qualifying tournament. They will certainly be the class of that tournament in terms of talent, much like they were in this one. Many pro-Canadian observers are saying that the loss will be serve as a learning moment for a very young Canadian squad. Jay Triano and the Canadian squad have another important summer ahead.