Canada moves to 5-1 in FIBA Americas with dominant win over host Mexico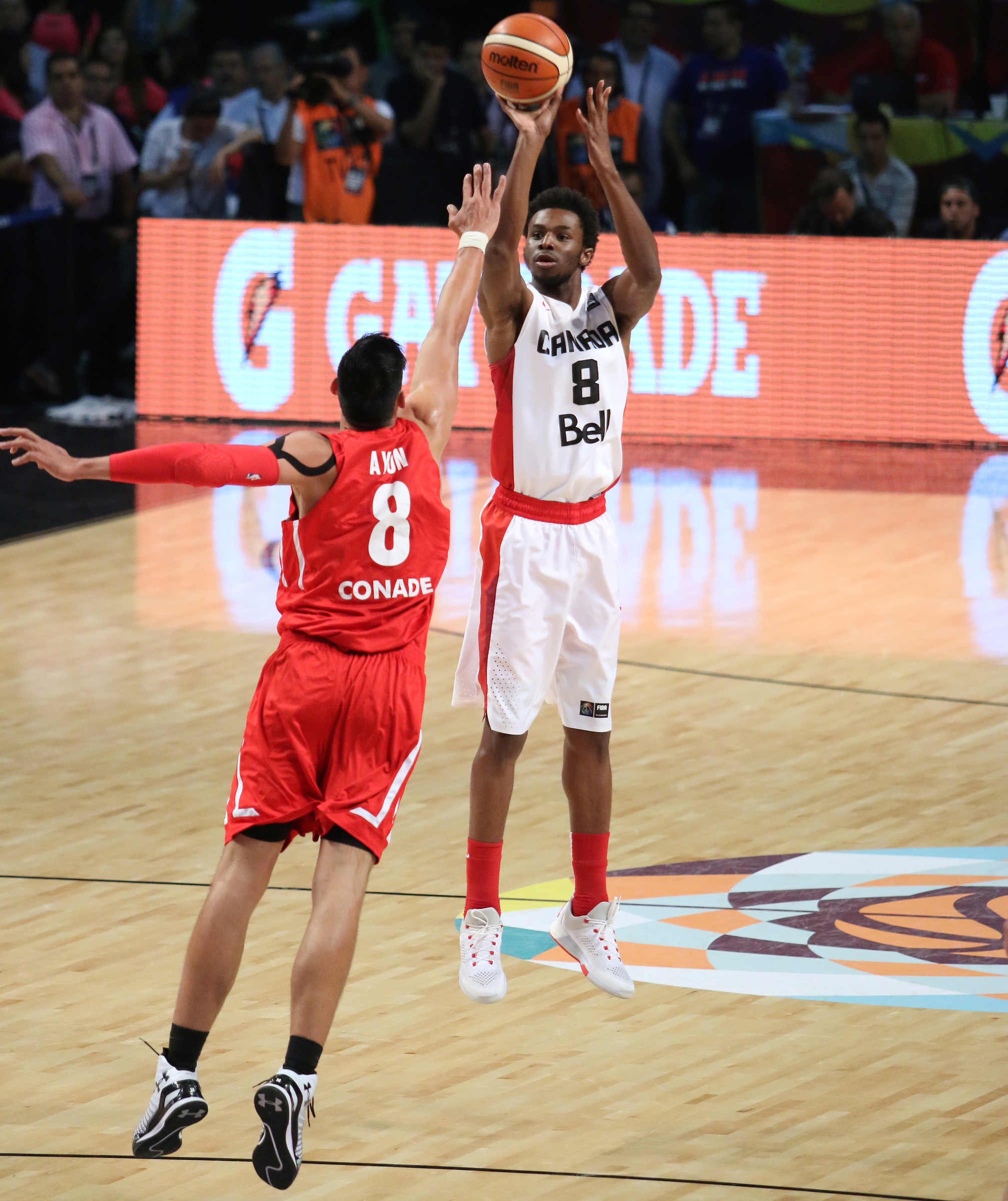 The Canadian National continues to dismantle the competition at the 2015 FIBA Americas in Mexico City with a 94-73 win over the host, Mexico.
Andrew Wiggins led the Jay Triano's team with 17 points on 6-of-10 shooting and 4-4 from 3. Nik Stauskas another integral part of the Canadian squad had 12 points. Orlando's Andrew Nicholson scored 15 points off the Canada bench for the second straight game.
Canada are now 3-0 in the second round of play and 5-1 overall in the tournament. After their win over Mexico, giving the hosts their first loss of the tournament. Canada could very well have a rematch against this same Mexico team in the semifinals.
Canada has one more game to play and it doesn't matter a whole lot to them. Canada can get the number one overall seed in the semis if they take care of business against the Dominican Republic AND Mexico beats Argentina. Canada would then advance as the No. 1 overall seed on point-differential.
The Dominican Republic, Venezuela and Puerto Rico are all tied with 8 points. As it stands now, D.R. would advance on point differential, followed by Venezuela and Puerto Rico.
The two teams who advance to the championship game of the FIBA Americas tournament will lock up a spot for Rio 2016. Third place, fourth place and fifth place will all have a shot to qualify for the Olympics during next summer's FIBA qualifier against teams from all over the globe.
Blazers assistant coach Jay Triano and the Canadians are two games away from accomplishing their goal.
Here are the standings after Tuesday night's game's with one more game to go.