Highlights: Canada falls to Argentina, Scola in FIBA Americas 2015 opener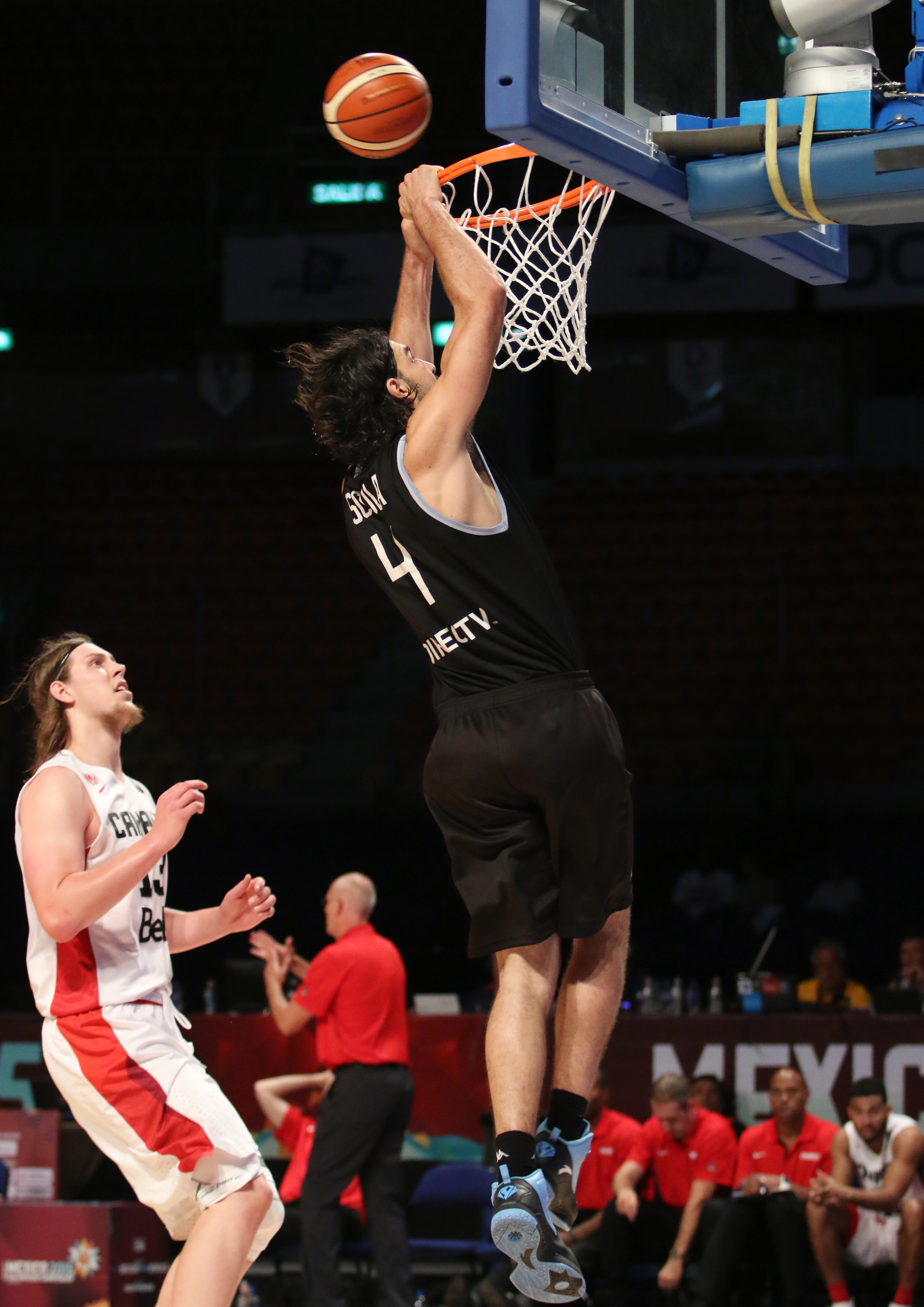 The Portland Trail Blazers don't have any players in the remaining FIBA Olympic qualifiers but assistant coach Jay Triano is trying to help his native Canada reach the Olympics for the first time since 2000. Fellow Blazers assistant David Vanterpool is an assistant on the Canada staff.
But Triano and Canada's road to the Olympics took a slight detour in their opening game of the 2015 FIBA Americas in Mexico City, Mexico. Our neighbors to the north fell to South American power Argentina, 95-87 behind 35 points and 13 rebounds from Luis Scola.
[youtube http://www.youtube.com/watch?v=hbRMNm2TsxE]
Scola is a legend in international play and while he is an aging role player in the NBA, he proved he can still lead the Argentine side in a regional tournament. But the question for Scola and the rest of the contributors left from Argentina's Golden Age (Manu Ginobili has retired from International duty), was can they sustain this play.
Andrew Wiggins and Anthony Bennett had 13 points apiece to lead the Canadians. Kelly Olynyk posted a double-double of 11 points, 10 rebounds, four assists.
Scola wasn't the only Argentine to have a good offensive night as Nicolas Laprovittola with 20 points and four assists.
Triano and Canada should have a bounce-back game when they take on Cuba tomorrow at 12:30. The Cubans suffered a 21-point beat down at the hands of Venezuela, not exactly a basketball powerhouse in South America who are without their best player in Milwaukee's Greivis Vasquez.
You can stream all of the games on YouTube, which you can access at www.americas2015.com.