Trail Mix: Moe Harkless suffers ankle injury, flown to Portland for evaluation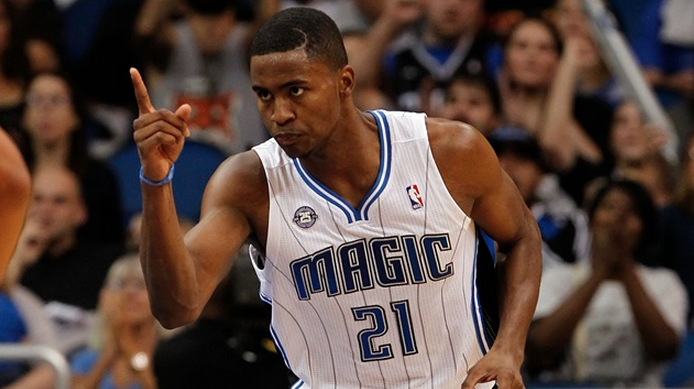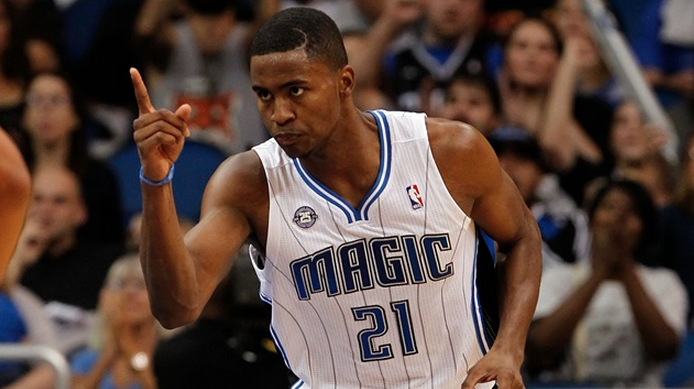 Hello again. Sorry that we've been inactive as I have recently been recovering from shoulder surgery. Still lots of steps to go in the recovery but I am able to write once again and update you on the latest Blazers news. There's been a lot written about the team (somehow) in doldrums of August. But with international basketball and several Blazers serving their countries there has been some stuff of moderate importance to cover.
According to the website Primera Hora, Moe Harkless suffered a "slight" ankle injury while training with the Puerto Rican National Team. And when the Blazers got word, they requested Harkless' presence back in Portland to have the ankle evaluated before giving him the clear to return to active duty.
Translated from Marcos Mejías Ortiz of Primera Hora, who quotes Joel Katz, Associate Director of the Boricuas.
However, Katz was adamant that Harkless' trip to Portland isn't a guarantee that Harkless won't play in the Olympic qualifier which begins this upcoming Monday in Mexico.

"It's not that his participation is in doubt, but we need clearance from the Trail Blazers. Once they evaluate him, it will be determined whether he can participate in the qualifier", said Katz.
The initial reports of the injury from the National team suggested that the ankle injury was just minor one. But nobody can blame the Blazers for being extra cautious and wanting their staff to take a look. According to the report, Harkless was scheduled to fly back to Portland today.
This would no doubt be a blow for Harkless should he be deemed unable to play. He should get a lot of playing time and a big role for the Puerto Rican team under the direction of Louisville head coach Rick Pitino.
I suspect we'll receive word from the Blazers fairly soon on his status.
Hat-tip to Casey Holdahl of TrailBlazers.com on the Harkless news.
Holdahl has also done a great job of following Al-Farouq Aminu's participation in AfroBasket with the Nigerian National Team. If you're curious about how he is doing, check out Casey's recap of Nigeria's performance in group play. We will keep you updated on Aminu's tournament going forward.
Nigeria won their Round of 16 game against Mozambique handily and will face Gabon in the quarterfinals tomorrow.
Blazers guard CJ McCollum is looking forward to getting the opportunity of an increased role. He spoke with Joshua Vinson of The Sports Fan Journal and talked about his comfort playing alongside Damian Lillard, a combo we will see a lot of because Portland has to score somehow.
Damian and C.J. are a great pair and play off of each other very well, though we didn't get to see that too often on the previous loaded rosters. However, McCollum loves how their games complement each other.

"We have good chemistry and play off each other well. His ability to dribble, pass and shoot is elite and makes the game that much easier for me," he said. "Defenses have to focus on him, and when I'm on the court with him, I take some of the pressure off him as well with my ability to create shots for myself and others. We will continue to gel as we get further into our careers and get more experience together."
Portland Trail Blazers center Meyers Leonard will throw out the first pitch at Thursday evening's Hillsboro Hops game, via Jason Quick of The Oregonian. Leonard is expected to throw out the pitch around 6:40 PM.
Portland Tribune Sports Columnist and Dean of Portland Sports Kerry Eggers had an interesting take on Damon Stoudamire's statements about the late 90's-early-aughts Blazers teams.
In the same MassLive.com interview, Stoudamire said that he hoped Blazers fans don't beat on Damian Lillard.
Eggers highlights some of Stoudamire's quotes and gives his own perspective on that era.
The Blazers have not had an elite NBA team since the days of Stoudamire, Sabonis, Sheed and co.
Since the last time I posted, Damian Lillard aka Dame DOLLA posted another track. Luckily for you (and for my convenience in curating this post), he has created a play list with all six of his "Music Monday" releases.
[soundcloud url="https://api.soundcloud.com/playlists/134070959″ params="auto_play=false&hide_related=false&show_comments=true&show_user=true&show_reposts=false&visual=true" width="100%" height="450″ iframe="true" /]
Lillard, always a busy man, was also on the Jimmy Kimmel last week. Casey Holdahl recapped the appearance.
And in other Blazers-related late-night news, the Portland band Unknown Mortal Orchestra (UMO) was on Conan O'Brien and their lead singer Ruban Nielson wore a Damian Lillard jersey.
[youtube http://www.youtube.com/watch?v=I-nCm86Jc9M]
Hat-tip to Cody Sharrett of TrailBlazers.com for the video.
Other notes: