Trail Mix: Damon Stoudamire hopes fans don't "beat down" Damian Lillard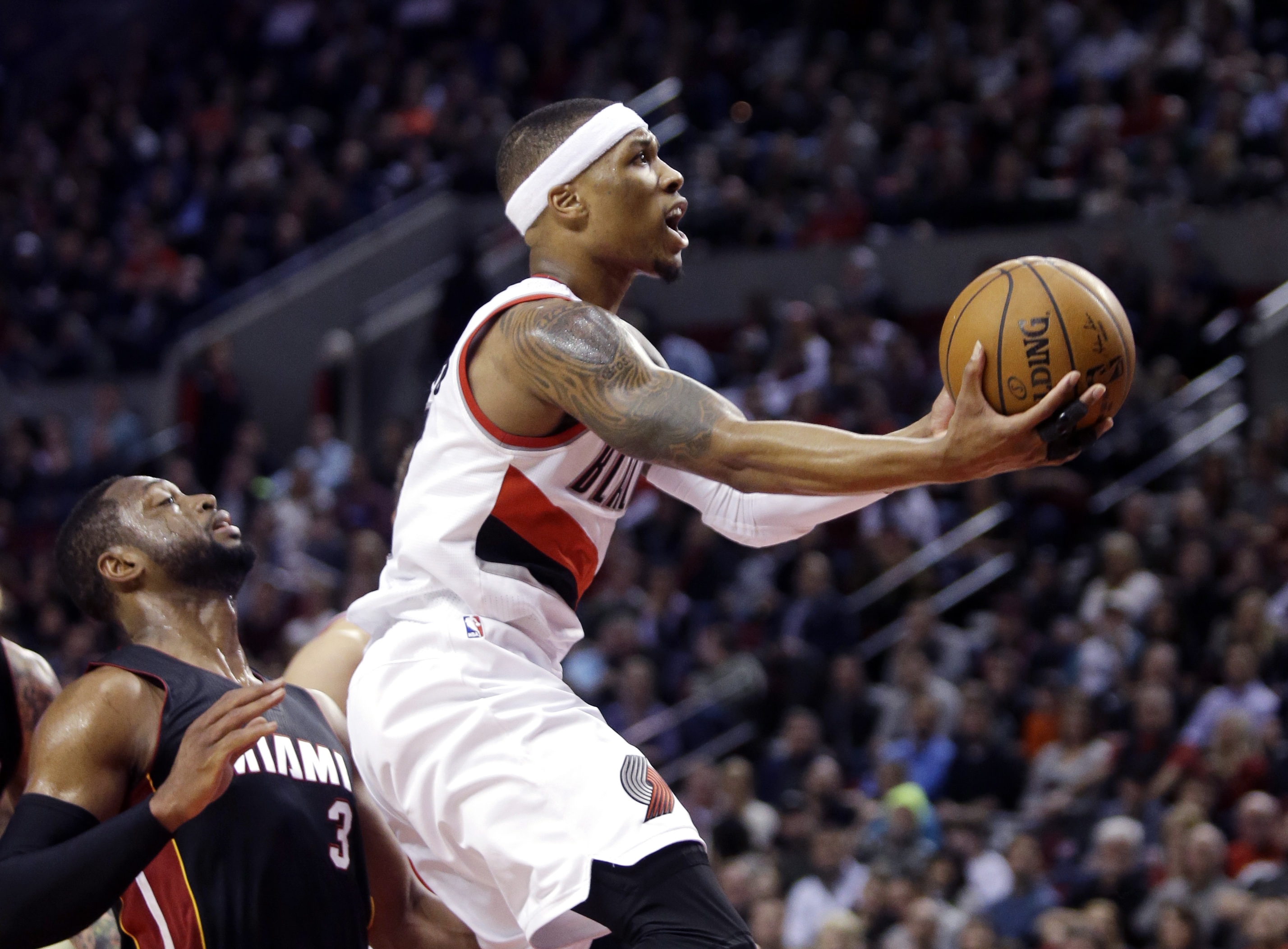 Hey, everybody! It's been a while. I've been on vacation the past few weeks, visiting my family in Venezuela. I'll be going away again for a little bit as I get shoulder surgery. But I wanted to round up the news that's happened in the last few weeks. If I missed anything, please let me know in the comments or on twitter.
Former Trail Blazer great Damon Stoudamire was interviewed by Tom Westerholm of MassLive.com. In the interview he was asked about Damian Lillard, saying that he hopes fans aren't too hard on him if the Blazers have a bad season in terms of wins and losses, which they almost certainly will.
MassLive: Do you think Damian Lillard can be that guy who brings it back together in Portland?

Stoudamire: (Pauses) Man, I'm praying for him, because they don't have a lot. I love Lillard, I just hope in a strange kind of way that the fans don't beat him down, because they start looking at his money and what he makes and putting it on his shoulders. You know how it works. You have to get a supporting cast now. Four of the starting five are gone. I know it's a lot riding on his shoulders. I've been that guy where you are playing 40 minutes a night and you are getting numbers, but you are losing. The only difference is he's on a franchise that won 55 games, 50, so the expectation is different. I think if he does start to get beat down, everybody has to be accountable for that hit. It can't be on one guy. He didn't make any of those decisions himself.
The Blazers haven't stripped the cupboard bare. In fact, they've done a nice job of building a young nucleus. But it's not hard to lose a lot of games in the Western Conference. The Kings have done so with arguably the league's best big man for the past few seasons. Portland has a system and an infrastructure. But losing big isn't difficult in the West, where great teams find themselves out in the first round and even very good teams don't make the playoffs.
Trail Blazers center Mason Plumlee participated in the Team USA mini-camp last week alongside superstars like LeBron James, Kevin Durant and Chris Paul. He racked up 20 points and 11 rebounds in the Blue and White showcase which, by the looks of the highlights, was nothing more than a red, white and blue All-Star game.
Check out PlumDog's highlights from the game via Free Dawkins on YouTube.
[youtube http://www.youtube.com/watch?v=SOzW-HLVi7g]
Both of Plumlee's post-up buckets came against Boston's Amir Johnson, who is a good player but not as athletic or active as he used to be. Plumlee also has a good amount of size on him. Plumlee also took the ball coast-to-coast and unleashed several behind-the-back dribbles in the open court. I highly doubt Terry Stotts will allow that time of freedom when training camp opens. Good think Meyers Leonard was enjoying his honeymoon cause he probably would have caught some feelings seeing Plumlee get his Ginobili on in the showcase. Get Meyers in this next time!
The Blazers will also play 82 games next season, 41 at home and 41 away.  The schedule was released last week and the Blazers will open the season October 28 at the Moda Center against Anthony Davis and the New Orleans Pelicans.
Other notable dates on the calendar:
LaMarcus Aldridge and the San Antonio Spurs come to Portland on November 11, for their lone trip to the Pacific Northwest.
The defending champion Golden State Warriors make their first trip to Portland on Jan. 8.
The Bulls come to Portland on the Tuesday before Thanksgiving (Nov. 24) and the Lakers will play at the Moda Center on the Saturday following (Nov. 28).
Kobe Bryant could be making his final trip to the Moda Center when the Lakers play their second game in Portland on Jan 23.
LeBron James, Kevin Love, Kyrie Irving and the Cleveland Cavaliers will play in Portland on Dec. 26. So the league is giving Kevin Love a homecoming for Christmas and making LeBron play on the road during the holiday for the approximately the 14th time (an exaggeration).
The Blazers have 13 nationally televised games, if you count games broadcast on NBATV. Without that, they have four, with three on ESPN and one on TNT.