Trail Mix: Damian Lillard says he won't play for USA Basketball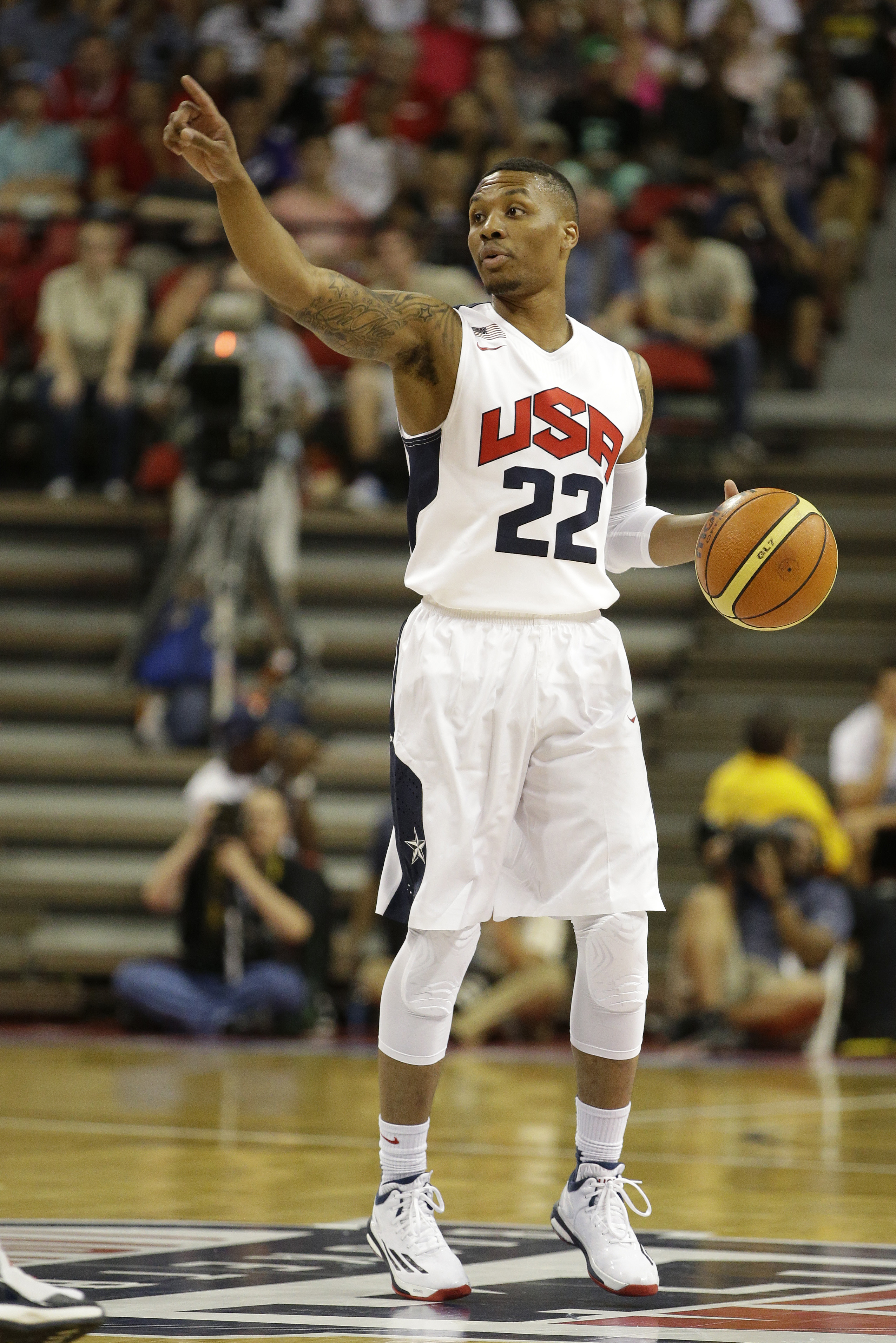 Portland Trail Blazers guard Damian Lillard says he won't be a part of USA Basketball's Las Vegas mini-camp later this summer. This bit made the rounds already but we're going to re-visit it.
Lillard was asked whether he planned to be in Vegas on the Joey Mac Show on CBS Sports Radio.
I did it the last few summers. Last summer, I didn't make it so I don't know why I would go. If I got cut last summer, I don't think I'm a part of it.
Obviously, in reading this, it could come off as the Tao of Dame™: under-appreciated, hard work through adversity, throwing more wood on to the fire, etc. And all of that is probably accurate. But Damian Lillard is walking into a whole new work situation to start 2015-16 than the one he had the last two summers.
On the court, Lillard's workload has always been huge. He led the league in minutes as a rookie and has been in the top-seven in minutes every year since. While Lillard is young, works like crazy on his conditioning and hasn't missed a game in three years, perhaps it's also time to pull back a little bit.
As of earlier this month, Lillard is part of the quarter-century club. It's not to say that playing in Team USA is going to lead to injury and that working out on your own is much safer. Ask Kevin Durant about that. Lillard's new work load this season is notable not only because he will certainly lead the team in shot-attempts but he also has the mental burden of being the team's unquestioned on-court leader.
He said that he's ready for that responsibility. And perhaps by already taking the L of Team USA, he's already showing that it's that responsibility which comes first. Were his chances to make the team great or even good? No. If Mike Krzyzewski hadn't picked an obviously rusty Derrick Rose last summer over him, maybe. But Lillard is right. His chance was last summer. This isn't really about the slight and adding more fuel to fire than it is Lillard just being realistic.
So what's the point in going? Saving face with Coach K and the USA Basketball Brass? A couple of days of working out against high quality NBA players can be had in Los Angeles nearly any day of the week during the NBA offseason if that's what Lillard really wants. But my guess is he'll be in some gym doing the work in private like he always does, preparing for something he hasn't done before.
In Zach Lowe's thorough breakdown of the Charlotte Hornets offseason and team building for Grantland, he mentioned a bit of news that made the rounds today regarding former Blazer Nicolas Batum.
Batum is an impending unrestricted free agent on a borderline playoff team, diving into an unprecedented cap frenzy in which two-dozen suitors could offer $20 million per season. Batum's people have already made noise about how much Batum would like to play in Toronto, a city that appeals to his international roots, per several league sources. He is a flight risk, even though both [Hornets general manager Rich] Cho and Chad Buchanan, the team's assistant GM, know Batum well from their days in Portland.
According to Lowe, Batum's people are indicating that Batum would like to play in Toronto. This drew a pretty hilarious response from Batum, current employee of the Charlotte Hornets.
— Nicolas Batum (@nicolas88batum) July 28, 2015
And then a follow-up.
Just to make it clear… pic.twitter.com/YQTOoa5520

— Nicolas Batum (@nicolas88batum) July 28, 2015
Now I hope we all took some notes over the last year and especially the past few months, about when players make public statements backing their current employers. Batum is going to have a ton of freedom in Charlotte's offense and maybe he won't want to leave. Perhaps he even makes an All-Star game in the East. And yet, we'll just have to wait until it all goes down a year from now. Because once July 1 hits, they're all just words.
(Hat-tip to James Herbert of CBSSports.com)
The Blazers put on the Rip City 3-on-3 basketball tournament went on over the weekend, working through the rain and some delays to make it happen.
All proceeds from the event, put on by the Blazers, tourney organizers Eventuris, Nike and others, went to Special Olympics Oregon. The Blazers donated an additional $25,000 and Nike an additional $10K.
The Columbian got second place in the media bracket, falling to Comcast in the final. I was also asked to be one of the judges in the dunk contest and Mike Rice made fun of my compression leggings. It was cool and I highly recommend the event if you're in the area.