LISTEN: Damian Lillard releases new Dame DOLLA track "Tell Me Why?"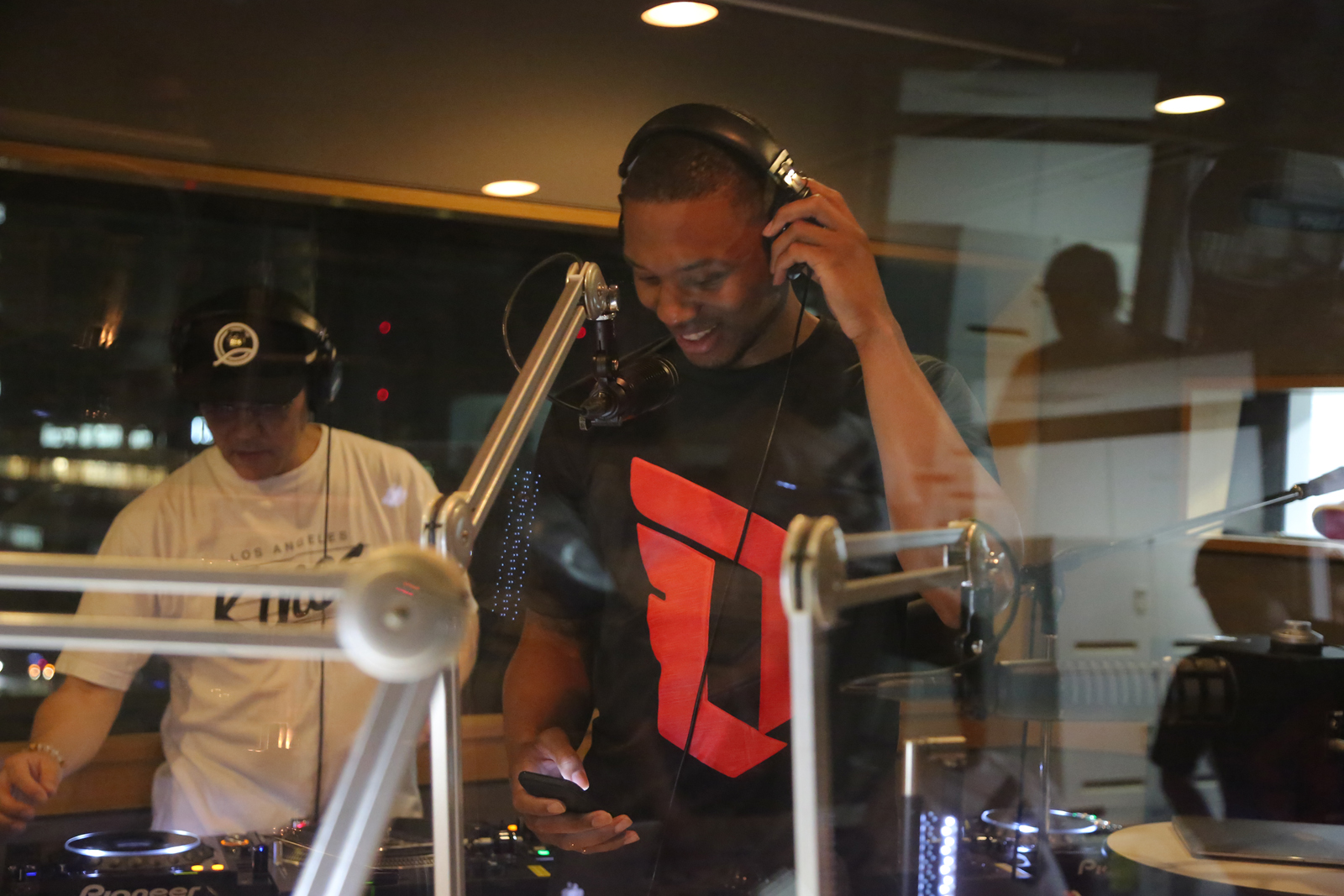 Portland Trail Blazers guard Damian Lillard has released his third full-length rap track on his SoundCloud page under the handle Dame DOLLA (Different On Levels The Lord Allows). On his latest release, he teams up with "V.I.P." while the two cover the mid-2000's classic Jadakiss song "Why?"
[soundcloud url="https://api.soundcloud.com/tracks/216586645″ params="auto_play=false&hide_related=false&show_comments=true&show_user=true&show_reposts=false&visual=true" width="100%" height="450″ iframe="true" /]
"Tried to do the Jadakiss beat justice," Lillard said when he shared the track on his Facebook page. "All I'm trying to do with these is spread a positive message. Let me know what y'all think."
This song had a chorus, with V.I.P. playing off the original song's Anthony Hamilton chorus in his own way, which differed from Lillard's previously released tracks.
It seemed like Lillard tried to have a more serious tone in this song, asking questions on everything ranging from his recruitment, to a possible NBA lockout and everything in-between.
Here is a snippet of one verse. David McKay of Rip CIty Project was kind enough to transcribe the whole thing for all you rap geniuses out there.
Why I'm circled by the rich but getting love by the poor?
Why they respect my hustle now but not the dudes by the store?
Why?
Why the world get its motion from money?
Why is Instagram getting folks indicted? Why we posing as dummies?
Why these people care to follow my tweets?
Why we ignore the call from God, turn around and take the call from the streets?
Why do weak think they can walk in my shoes?
Why people walk on egg shells to try to soften my mood?
Why I'm different from my peers? Why my cloth ain't as cool?
Why is mothers losing kids just from when they walk into school?
Why a microscope follow my life?
Why these haters think I'm cocky when I'm lost in the lights?
Why my money bring attention from the broads that be nice?
Why we balling so hard and still we be going on strike?
Dame released a song with him rapping over the classic Common and Kanye West song "The Food," entitled "Full Stomach." His first full length song was called "Soldier In The Game."