Portland Trail Blazers sign undrafted free-agent Cliff Alexander, according to Cliff Alexander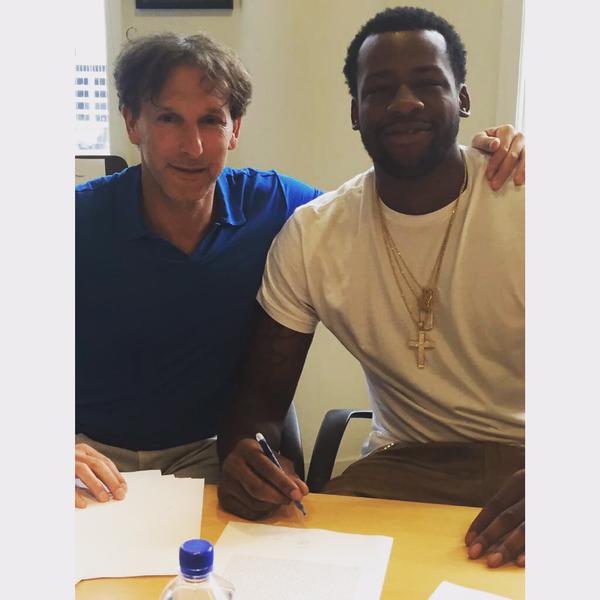 The Portland Trail Blazers' roster now stands at 15 with the addition of undrafted free-agent forward Cliff Alexander. Alexander tweeted that he is officially part of the "NBA and Trailblazer family."
God has still found ways to bless me through the struggle. I am officially apart of the NBA & Trailblazer family pic.twitter.com/O69Jj5frhM

— Cliff Alexander (@CAlexander) July 24, 2015
Alexander is the latest example of Portland taking a chance on young talent. And categorizing Alexander as a risk isn't really all that fair to him either, considering the reasons why. He suffered through some injury troubles last season, but he was kicked off the team (deemed ineligible) after an NCAA investigation centered around the fact that his mother received benefits from a third party.  Alexander was one of the most sought-after recruits in the nation only a year ago.
His statistics last year were lackluster, to say the least. He averaged just over seven points and five rebounds during his time in Kansas. But there was a whole lot more going on than just a talented player unable to figure it out. When I saw a healthy Alexander at the Nike Hoop Summit two years ago, at times he was the best USA player on the floor.
In the NBA summer league, playing for the Brooklyn Nets, his stats didn't jump off the page either. In both the Las Vegas and Orlando Summer league's, Alexander averaged 22.8 minutes, 7.45 points, 6.36 rebounds and 1.1 blocks on 38 percent shooting from the field. He didn't attempt a 3-pointer in 11 games this summer. His game is mostly in the paint right now.
Clearly this signing follows the recent trend. Like they are doing by taking a chance on Moe Harkless, a prospect like Noah Vonleh and the complete unknown of Luis Montero, they believe in their culture as a place to nurture talent.
Portland is taking a lot of risks but are doing so without harming their long-term financial flexibility.
But out of all these players, will all of the players currently signed be on the roster by opening night 2015? Who knows, but taking a chance on talent seems to be a theme of this rebuild. And it's hard to blame them for going down that path.