Blazers G-F Allen Crabbe out 4-6 weeks with severe ankle sprain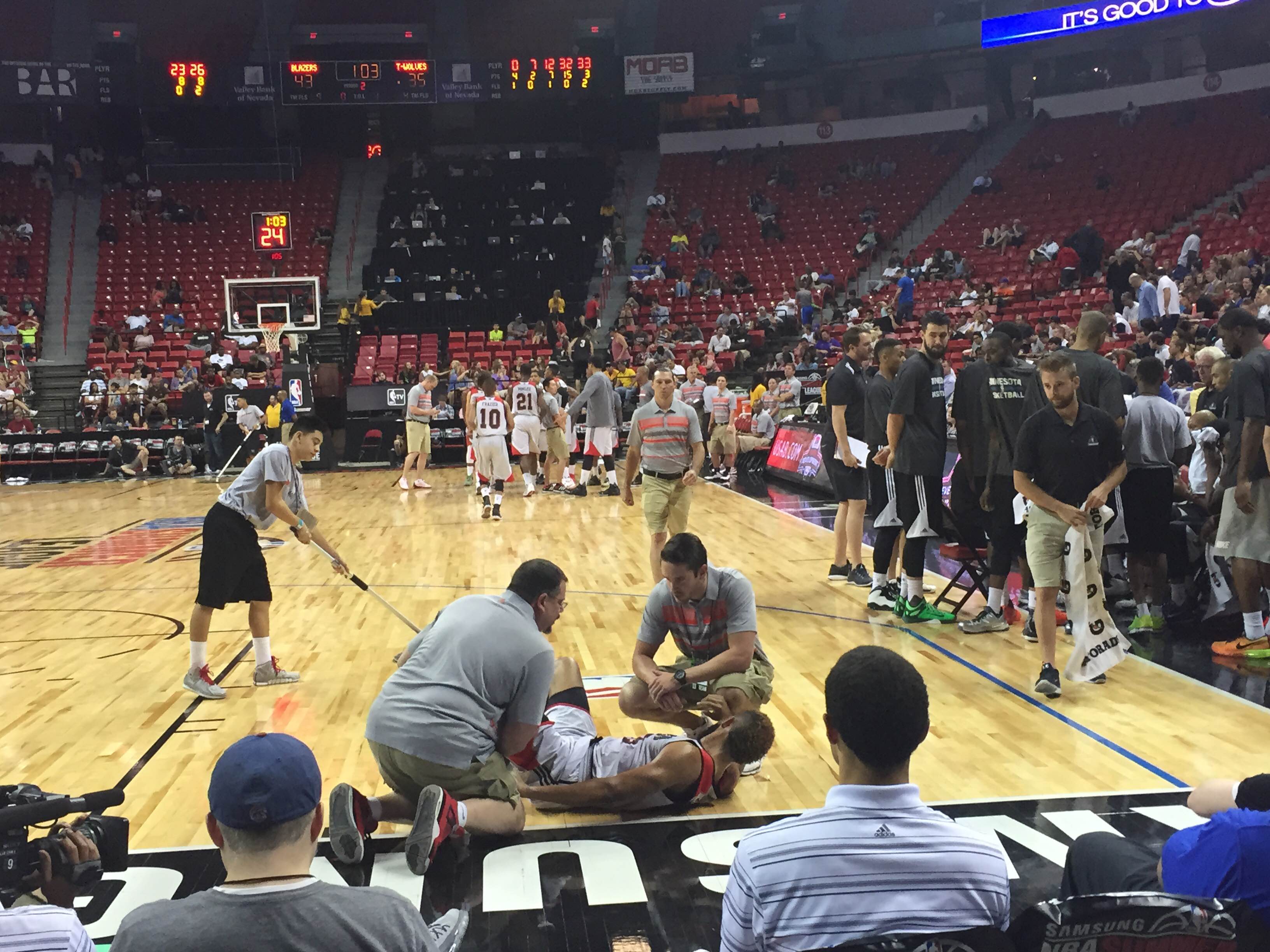 The Portland Trail Blazers swingman Allen Crabbe suffered a "severe" left ankle sprain, an MRI confirmed on Thursday. Crabbe will be out 4-6 weeks and will obviously be out for the remainder of Portland's summer league.
Crabbe averaged over 15 points per game on 53 percent shooting in four games in Las Vegas. He was their best perimeter scorer in those four games.
Crabbe came down hard on his left leg and let out a scream when the injury occurred after blocking a shot by Minnesota's Karl-Anthony Towns. Crabbe laid on the floor for several minutes as the game was suspended and medics were called to his aid.
Blazers trainers checked on him but needed to call the medics to bring a stretcher. They did not put Crabbe in any kind of brace on the leg but he could not walk off under his own power.
This is a big offseason for Crabbe as he tries to fight for a spot in Portland's rotation. His contract for next season is also non-guaranteed. If the Blazers do not waive Crabbe by August 1 his contract will be fully guaranteed.
It's unclear who will start in Crabbe's place for the Blazers summer squad when they play the Boston Celtics at 7:30 on Thursday. Crabbe had started in every game. Keith Bogans has gotten a decent amount of minutes on the wing as well as Luis Montero.