Blazers G-F Allen Crabbe suffers lower left leg injury, carried off on stretcher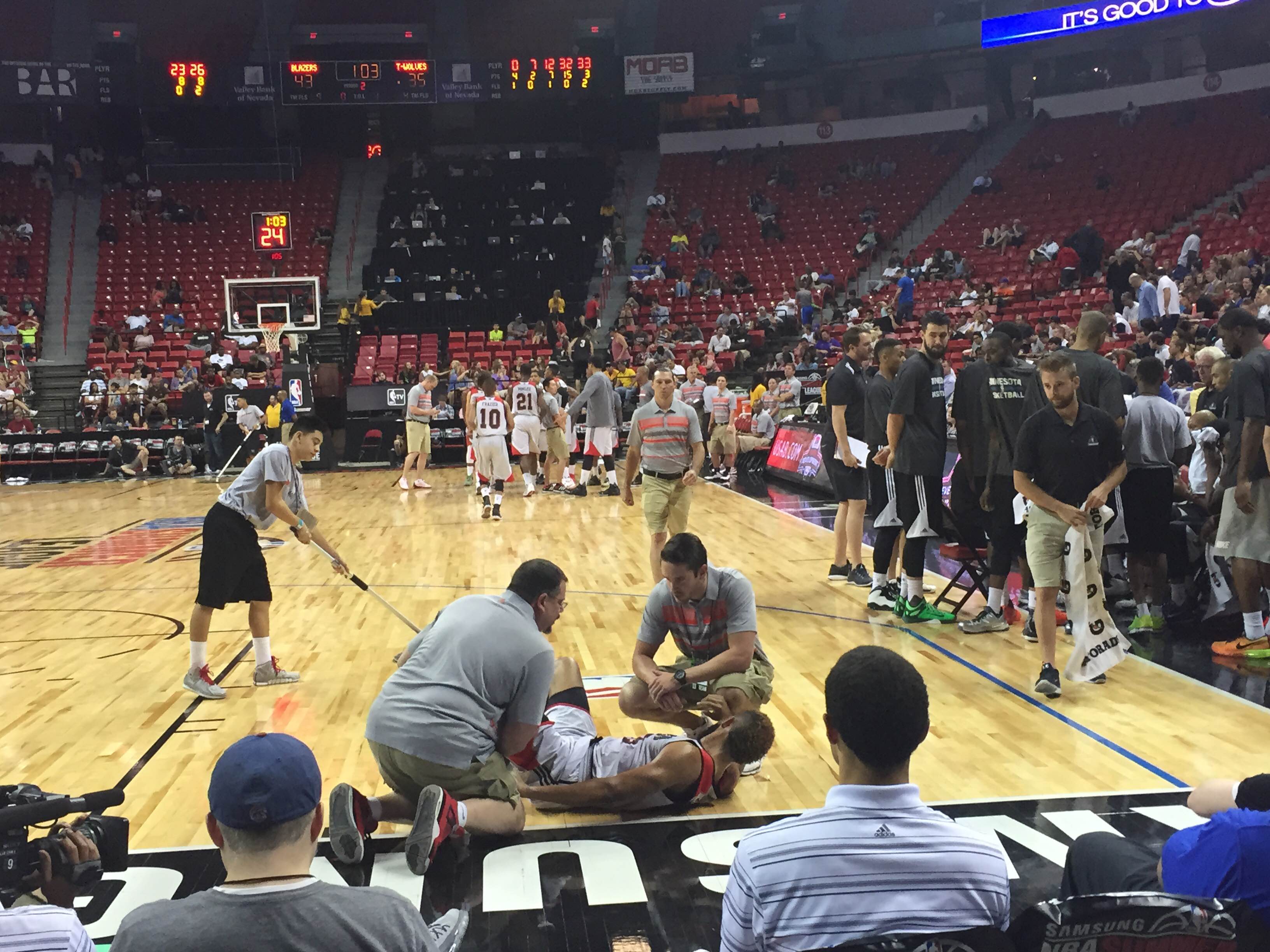 Portland Trail Blazers guard Allen Crabbe suffered a lower left leg injury in the team's Wednesday night game against the Minnesota Timberwolves and had to be carried off on a stretcher.'
UPDATE 8:46 PM: Portland Trail Blazers President of Basketball Operations Neil Olshey said that x-rays on Crabbe's left ankle were negative. The Blazers have officially diagnosed Crabbe with a left ankle sprain but he still needs an MRI, which will happen tomorrow.
Crabbe came down hard on his left leg and let out a scream when the injury occurred after blocking a shot by Minnesota's Karl-Anthony Towns. Crabbe laid on the floor for several minutes as the game was suspended and medics were called to his aid.
Blazers trainers checked on him but needed to call the medics to bring a stretcher. They did not put Crabbe in any kind of brace on the leg but he could not walk off under his own power.
This is a big offseason for Crabbe as he tries to fight for a spot in Portland's rotation. His contract for next season is also non-guaranteed. The Blazers can still technically waive him by August 1. The Portland Trail Blazers led the Wolves 45-39 at halftime.
The Blazers have not given an official update on Crabbe's status.