VIDEO: Blazers center Mason Plumlee has featured rap verse on Will Roush's "4500"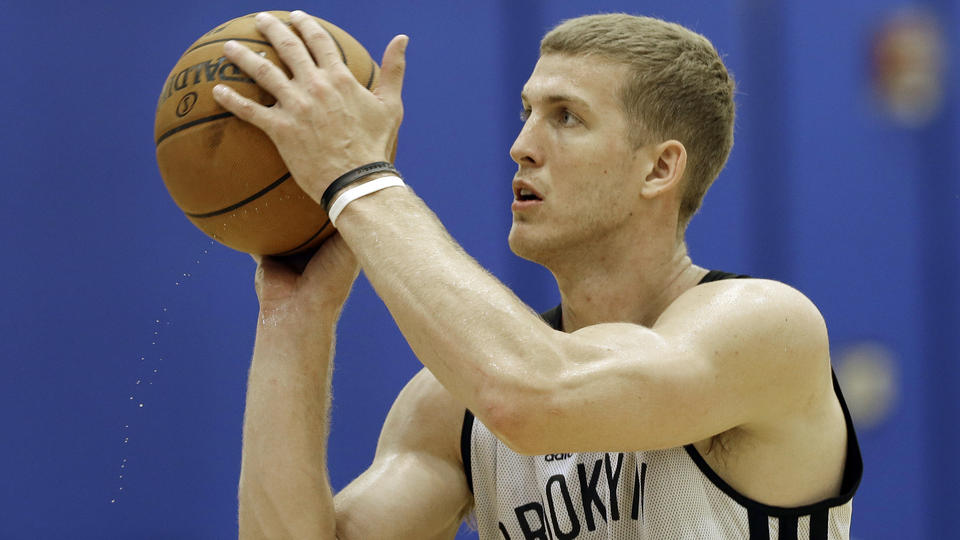 Damian "Dame DOLLA" Lillard isn't the only member of the Portland Trail Blazers with bars. Mason Plumlee made his rap debut with a featured verse on Will Roush's song "4500." Roush became internet famous for discussing how much he paid for ice-level seats at a New York Rangers playoff game, which turned into the chorus of the song. [youtube http://www.youtube.com/watch?v=UDGKvLVPUto] Here's Plumlee's verse as transcribed by the folks at Complex, which comes at the end of the song. Plumlee's verse is pretty good in my amateur opinion.
I'm with the waterboy, Bobby Boucher
Evian bottles on replay
No Cuvée, no D'ussé
That agua needs two trays
At the Rangers game
I side with no lames
Already on the bench, give my boy Roush that 10-day
[Benjamin Franklin is killlin' the game!]
It's your boy Plums that's my name
Money gun
What up, I'm Plumdog Millionaire with no aim
[Benjamin Franklin is killin the game!]
I seen Jay at the game
Hey, What up Hovi
Look at my jersey I'm the one and only
Tell the Russians I said: "Hundreds only"
Like Moss said, "Straight cash, homie."
Ben Franklin, we will clone
It was love at first sight with that college loan
I smash on my last song
Look I don't rap, but when in Rome
Plumlee and Lillard have set the bar high. Their rap verses above replacement have to give the Blazers hope that they have something to build on. Is a Glen "Big Baby" Davis signing on the horizon to weaken the rap chops of the Los Angeles Clippers? Or will the Clippers keep together their rap duo of Davis and Lance Stephenson? That could be a match-up to watch next season.