Trail Mix: Blazers sign Pat Connaughton, Alonzo Gee signs with Pelicans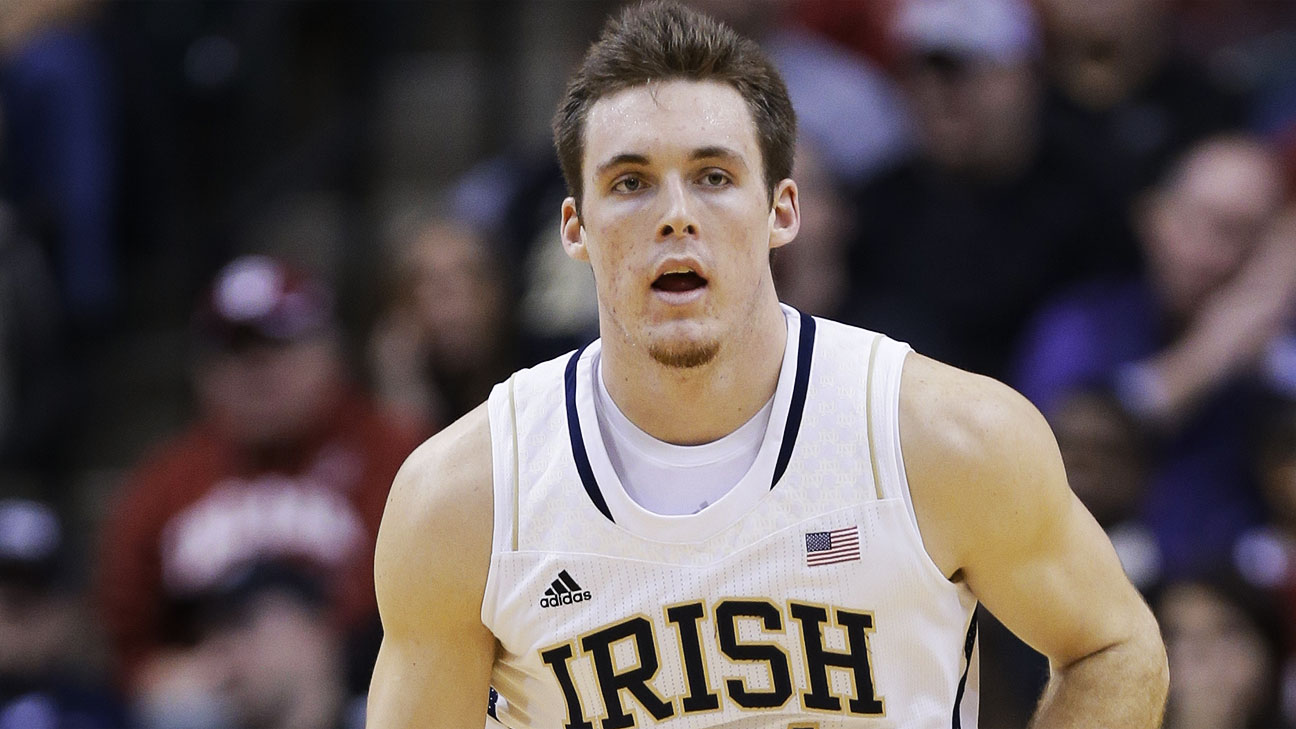 During Thursday's marathon of press conferences at the Portland Trail Blazers practice facility, the team announced that they signed rookie Pat Connaughton to the roster. Connaughton will wear No. 5.
"Pat's character, competitive nature and ability to make shots will be a welcomed addition to our team," said Olshey. "He is an excellent fit for our basketball system and our culture."
Connaughton has been practicing with the Blazers summer league team this past week. He had a very good 3-point shot in college and he was measured with a 44-inch vertical at the NBA combine in May. He is also a pitching prospect in the Baltimore Orioles farm system.
Blazers fans will get their first taste of Connaughton's game on Saturday when they take on the summer league squad from his hometown Boston Celtics.
Meanwhile, another Blazers free agent wing has found a new home. The New Orleans Pelicans have agreed to a two-year deal with free agent forward Alonzo Gee, per his agency's twitter account.
Gee was brought to Portland in the Arron Afflalo trade. He played sparingly but he flashed good athleticism and some smart cutting off the ball. Adrian Wojnarowski of Yahoo! Sports reports that the two-year deal is worth $2.75 million total.
This is a very good price for Gee, at just roughly under the veteran minimum. The Blazers don't have a lot of wings but with the signing of Al-Farouq Aminu, the presence of Allen Crabbe, whom the Blazers gave up two future second round picks for and Connaughton, it would be difficult for Gee to get a spot. The Blazers also have Gerald Henderson on contract for another season.
The Pelicans were playing Dante Cunningham at small forward for significant stretches of last season, so adding Gee is a good move to give them more legitimate wing players.
Gee is also from Florida and played college ball at Alabama and the Pelicans are a little bit closer to home.
The Blazers have 12 players on the roster now with Connaughton. They also signed Enes Kanter to a max offer sheet but the indication from the Thunder organization is that they'll match it anyway.
Portland will likely have three open roster spots they can fill.
The Blazers also promoted Jim Moran to assistant coach, replacing the fired Kim Hughes. Moran will coach the big men and had a storied career for Gran Canaria in Spain.