Reports: Blazers plan to sign OKC's Enes Kanter to 4-year max offer sheet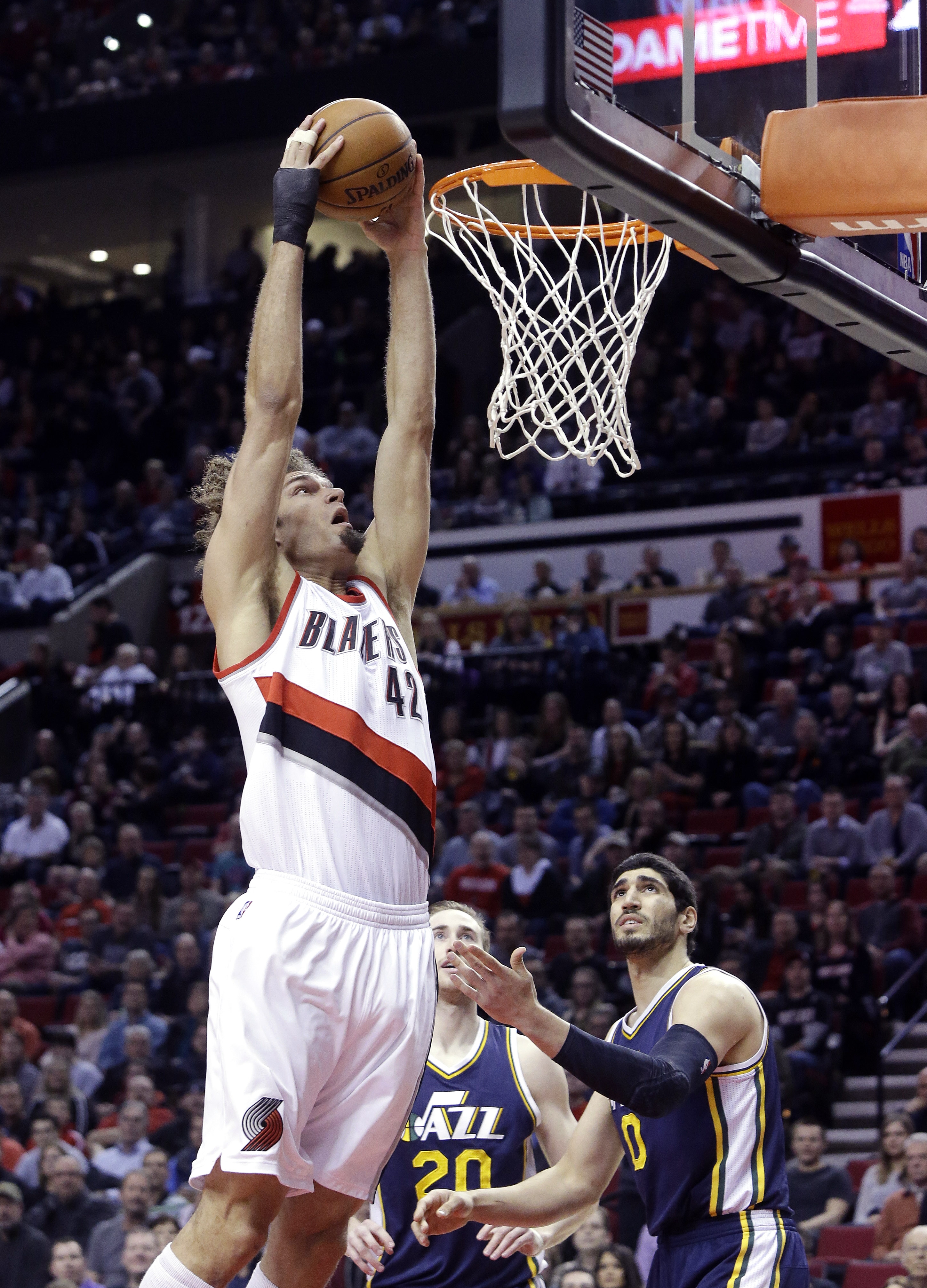 After striking out on their other big money free-agency moves, the Portland Trail Blazers are both swinging for the fences and putting the pressure on opposing teams.
The Blazers reportedly plan to sign Oklahoma City restricted free-agent Enes Kanter to an offer sheet worth $70 million over four seasons. Of course, as Kanter is a restricted free-agent, the Thunder can choose to match. David Aldridge of NBA.com was the first to report that the Blazers planned to sign Kanter to an offer sheet.
The latest salary cap numbers released by the NBA say that the minimum salary required for every team must be 90% of the cap, or $63 million. The Blazers, by most projections are just shy of the $40 million range. This means that they must reach the $63 million threshold by the end of the next season or they cut a check to the players that are left on the roster at seasons end making up the difference.
Adding Kanter–at the reported terms–would go a long way in get closer to that number.
But there is also another motivation at play here. The Thunder, as currently constructed with Kanter and if healthy, are title contenders. Kevin Durant is a free-agent at the end of next season. According to Grantland.com's Zach Lowe, forcing the Thunder to match a Kanter deal could cost the notoriously cheap franchise $40 million. Remember, they jettisoned James Harden mostly because their ownership wanted to avoid the luxury tax at all costs.
OKC is just about $2.5M under the tax, so a max deal for Kanter would cost them nearly $40M.

— Zach Lowe (@ZachLowe_NBA) July 9, 2015
Now the Thunder are in a position where, if they match, they will have to scramble to shed salary as Lowe also noted.
If Portland gets him and the Thunder choose not to match, the Blazers will still have around $7 million in cap room. They will get a lot of the things they would have gotten if Greg Monroe had agreed to come to town, if Kanter ends up in Portland. Kanter is a scorer and scorer first. He's great around the basket and in the post. With Russell Westbrook he had great success in the pick and roll as a roll man. Kanter also has a decent midrange jumper and flexed a little range, stretching out to the 3-point line.
And like Monroe, Kanter has some major flaws. He's not going to be able to protect the rim and his offensive talent is best paired with someone else that can hide his shortcomings on the other side of the ball. Kanter's defense is notoriously bad at defense and Oklahoma City's reliance on him, especially when Serge Ibaka came down with injury, ended up hurting them as they tried to make the playoffs.
As a scorer, Kanter is a great talent. He's not an overly great passer and he can stretch the floor a bit to go with his post-up skills. But Portland is going to have to figure out a way to hide him defensively if OKC doesn't match. OKC has many great defenders and one of the best shot blockers in the league in Ibaka to help hide those shortcomings.