Report: Lillard-Aldridge face-to-face meeting scratched for phone call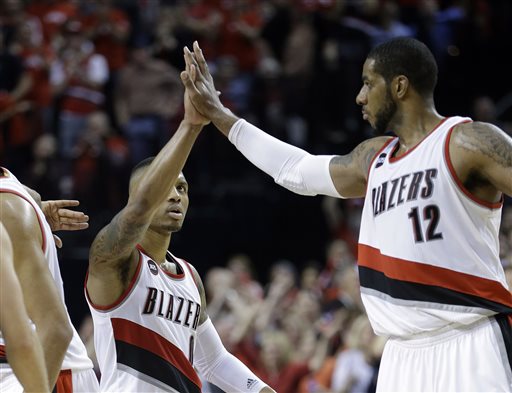 This is the third time we've written about this already today. So, we're not going to come up with a different point on it.
Damian Lillard's heroic and dramatic trip, reported yesterday by Sam Amick of USA Today, to Los Angeles to meet with LaMarcus Aldridge–which we are calling Portland's Bay of Pigs (as it almost certainly wouldn't be successful)–apparently didn't end up producing a meeting.
Enter Alex Kennedy of BasketballInsiders.com
Damian Lillard planned to meet LaMarcus Aldridge face-to-face today (as @Sam_Amick said) but they had lengthy phone call instead, per source

— Alex Kennedy (@AlexKennedyNBA) July 3, 2015
So, we weren't very optimistic that the Lillard meeting could produce the desired result in Portland. And now it looks like the meet didn't happen as one of the participants–it's left for us to infer–opted for a phone call over the face-to-face meet. Unfortunately, this reportedly didn't even reach the status of Dwyane Wade's final plane ride from Las Vegas with LeBron James.
So while Aldridge reportedly waits to meet with Gregg Popovich for a second time, the Blazers' star and Aldridge's best teammate if he returned, didn't even get face time.
But hey, misery loves company right? The Clippers just lost DeAndre Jordan, and really have no way of getting a replacement. So, it looks like they could also very well miss the playoffs in the West at this point. Did the schadenfreude brighten your holiday weekend Friday? Okay, I know these are tough times.
This story continues to develop. We, like you, can only hope for a resolution sooner than later.