Reports: Blazers acquire Lakers big man Ed Davis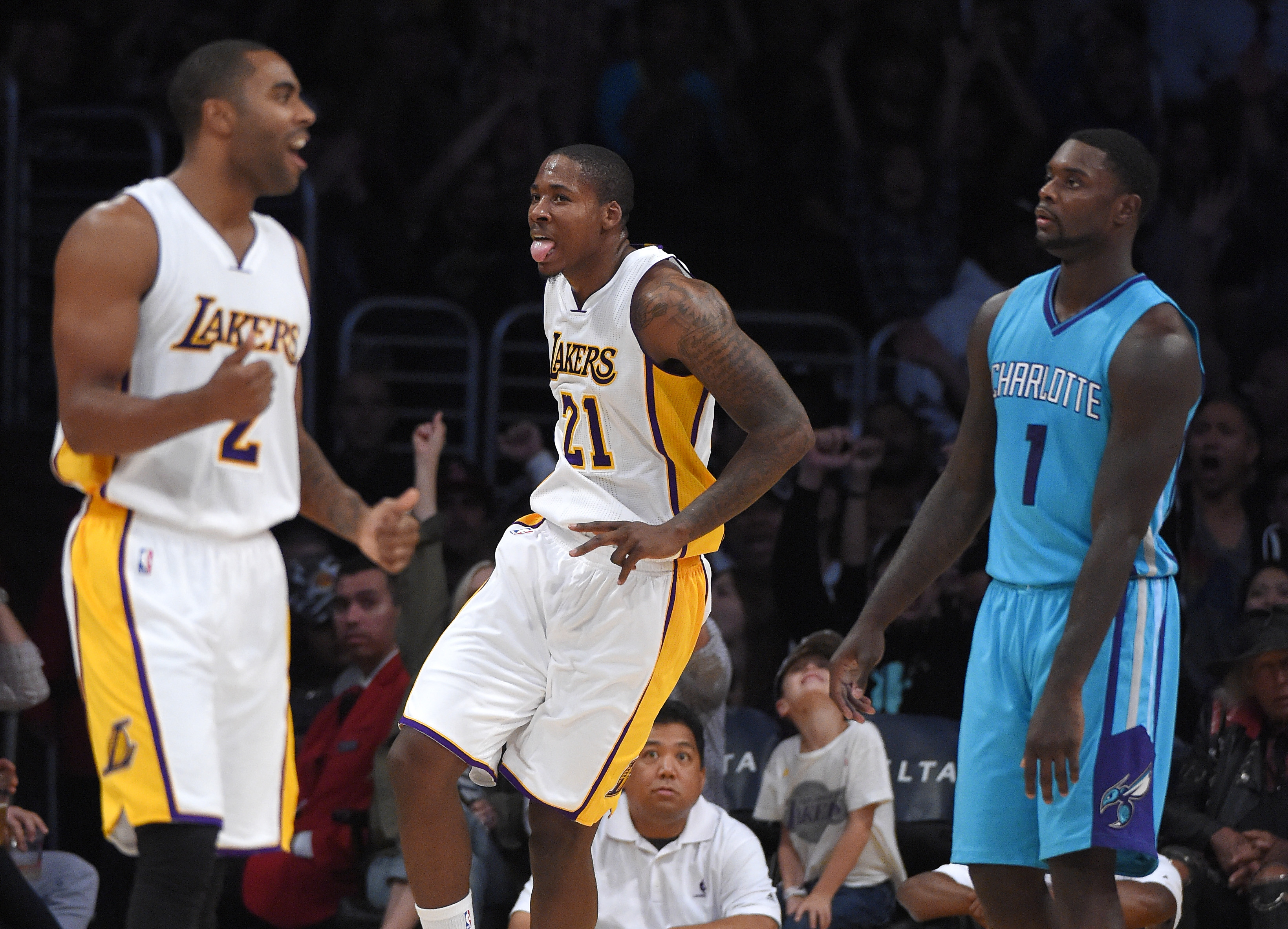 The reported "Plan A" for the Portland Trail Blazers went kaput this morning, but "Plan Ed" has emerged.
The Blazers have agreed to a 3-year deal worth $20 million with Los Angeles Lakers, according to multiple reports. Adrian Wojnarowski of Yahoo! Sports was the first to report the news.
The 6-10 power forward/center out of North Carolina has been in the league for five years now, playing last year with the Lakers after leaving the Memphis Grizzlies. He's very athletic and looks like yet another young and explosive pick and roll partner for Blazers point guard Damian Lillard. Davis was in the 74th percentile in the league in terms of Point Per Possession as a roll-man in pick and roll according to Synergy Sports on NBA.com/stats.
A look at the depth chart shows that there are quite a bit of big men on the roster, without counting LaMarcus Aldridge or Robin Lopez. In light of today's news as well as the reports that have mounted in the past few weeks, it seems that the free-agent duo's return is highly unlikely. ESPN.com reports that there is a "mutual interest" between the New York Knicks and Lopez.
Ed Davis is now the 4th player that is currently on the Blazers that could potentially play power forward. Meyers Leonard, Noah Vonleh and Al-Farouq Aminu (3/4) all can play and have played that position. The Blazers also added Mason Plumlee via a draft day trade last week and they also fully guaranteed Chris Kaman's contract for next season. The Blazers have six players on their roster they can slot at power forward or center, which is the same number they ended last season with if you include Dorell Wright.
The Blazers' youth movement continues with Davis and Lillard will now have his pick of the unique partners in pick and rolls. You've got a guy who can stretch the floor or dive to the rim in Leonard and high-flyers like Davis and Plumlee. CJ McCollum should also take great advantage of these partners in the pick and roll.
The rest of the NBA is still waiting for official word on Portland's free-agents–Aldridge, Lopez and Wesley Matthews–to see where they all end up.