Blazers acquire Mason Plumlee and Pat Connaughton for Steve Blake and Rondae Hollis-Jefferson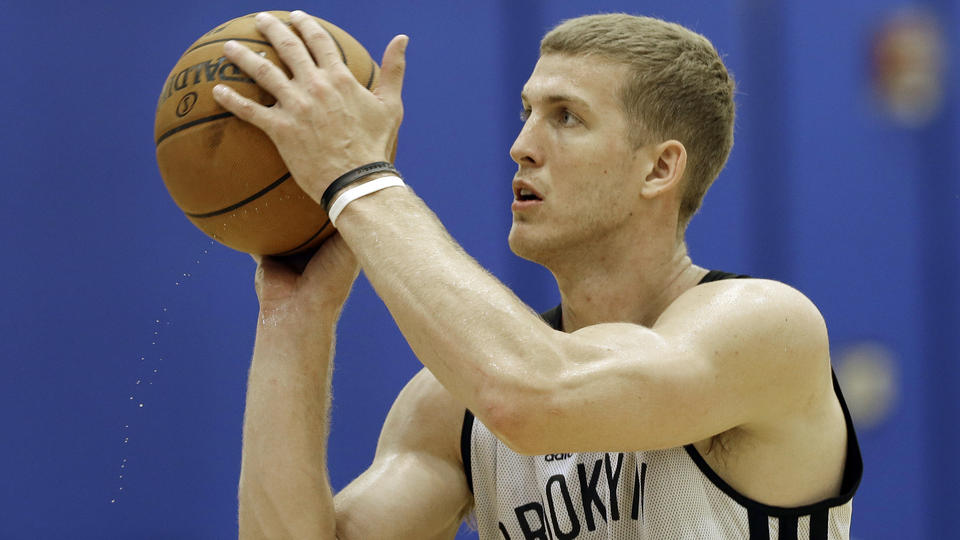 We were told that the Portland Trail Blazers "were not done" after their big trade yesterday of Nicolas Batum to Charlotte. And that intel has proven to be true. The Blazers made another trade.
Adrian Wojnarowski of Yahoo! Sports was the first to report the full trade. The Blazers acquired Mason Plumlee and rookie Pat Connaughton from Notre Dame in exchange for veteran guard Steve Blake and draft pick Rondae Hollis-Jefferson. Andy Katz confirmed the trade on the ESPN broadcast even though the Blazers and Nets have not issued a release.
But Plumlee got out in front of the news before anyone, saying he was leaving Brooklyn though he did not say where his destination would be.
Thanks to Brooklyn for a great two years !

— Mason Plumlee (@masonplumlee) June 26, 2015
Plumlee has a limited offensive game and is best as a screen-setter and a dunker. He is very athletic and can play defense. He made Team USA last summer but didn't play a whole lot behind big men like DeMarcus Cousins and Kenneth Faried.
While it's still early, it's easy to see the acquisition of Plumlee as a sign Robin Lopez won't be back in a Blazers uniform. Plumlee has talent and is athletic. Portland could very well have just traded for their starting center for next season. Plumlee started just over half the games for Brooklyn last season. Running the offense through him won't be an option but he can definitely bring an athletic presence around the rim the Blazers don't have a lot of on offense.
The word on Connaughton is that he is an athletic freak. He was measured with a 44-inch max vertical leap at the NBA Combine back in May. He was an excellent shooter during his time at Notre Dame. While he may not be as good overall as many believe Hollis-Jefferson is, he is a two-way player, which fits players that Portland likes. In fact, any NBA in their right mind likes two-way players.
Hollis-Jefferson has an elite skill with his defense but his shooting is a major hole in his game.
This is the third time that the Blazers have traded Blake in his career. He came back to the Blazers last year in free-agency when the Blazers signed him to the bi-annual exception. Blake has been with the Blazers three times, which no other player in franchise history has done. He picked up his player option last week.
The move, for two young players, seems to fall in line with the feeling that Portland is rebuilding. A Western Conference executive with knowledge of the Aldridge pursuit told The Columbian that the All-Star told the team he won't be coming back.
Portland keeps on getting younger. But with oodles of cap space, their offseason is just getting started.