Trail Mix: Lillard tours Asia with adidas, Charlotte awarded 2017 All-Star game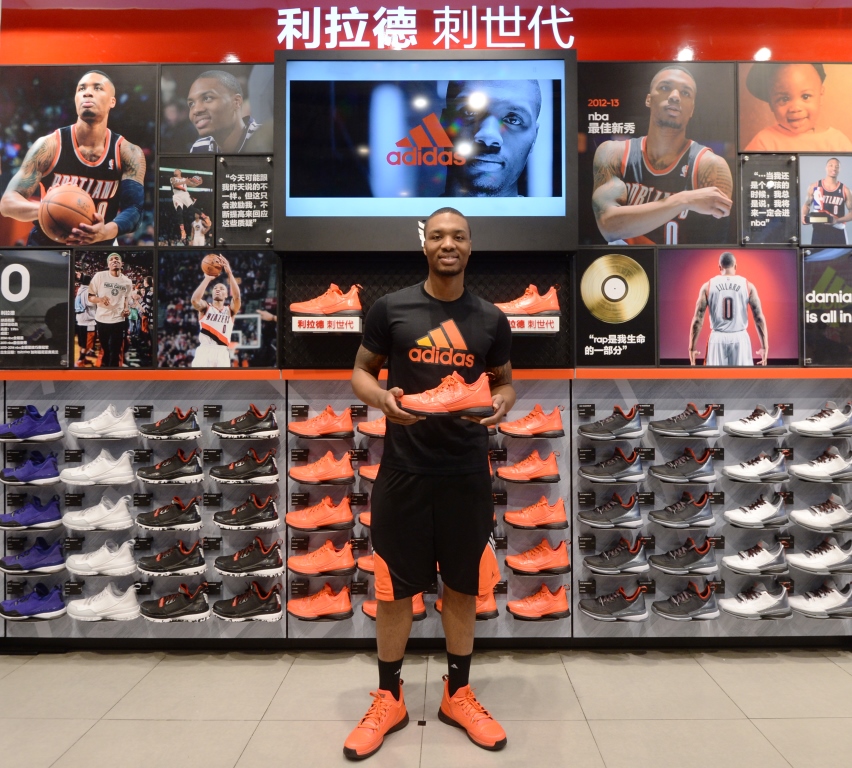 The NBA draft is just a few days away and finally–in a not so distant time–you can stop worrying about what all the mock drafts are saying. The Draft is scheduled for Thursday evening in New York City and the Portland Trail Blazers are armed with the 23rd pick of the first round. They had another pre-draft workout today but let's take a look at what was going on outside the walls of their Tualatin practice facility in today's Trail Mix.
Damian Lillard was in Japan over the weekend kicking off the first leg of his adidas Take on Summer tour which has now continued in Shanghai, China. Here are some images from his trip so far from the great folks at adidas.
TOKYO, JAPAN
SHANGHAI, CHINA
Lillard will do another mall appearance tomorrow in Shanghai.
The Charlotte Hornets have been awarded the 2017 NBA All-Star game according to a report from Rick Bonnell of the Charlotte Observer. The Portland Trail Blazers and the City of Portland bid to host the event for 2017 and 2018.
A formal announcement from NBA commissioner Adam Silver and Hornets owner Michael Jordan is expected on Tuesday morning.
Chris Haynes, while working for CSNNW.com, reported before they even placed their bids that a lack of hotel rooms had removed Portland from the running for 2017.
Silver expressed concerns about whether the event could fit in the Portland area at the 2015 All-Star game in New York City, citing the lack of available hotel rooms for media, not to mention corporate guests. The Willamette Week reported that lawsuits could block the building of a Hyatt Regency hotel at the Convention Center before the 2018 All-Star game.
Blazers team president and CEO Chris McGowan has been adamant throughout the entire bidding process that Portland has enough hotel rooms, pointing out that they added 1,500 hotel rooms since the last time they bid for the event.
The Convention Center hotel, in close proximity to the arena, seems like it's the thing that would put Portland over the top in terms of the bid. Charlotte has just over 4,200 hotel rooms according to Center City Partners.
The Hyatt Regency at the Portland Convention Center is expected to add 600 more hotel rooms.
Toronto will host the 2016 All-Star Game.