Gonzaga's Gary Bell Jr. has 2nd pre-draft workout with the Blazers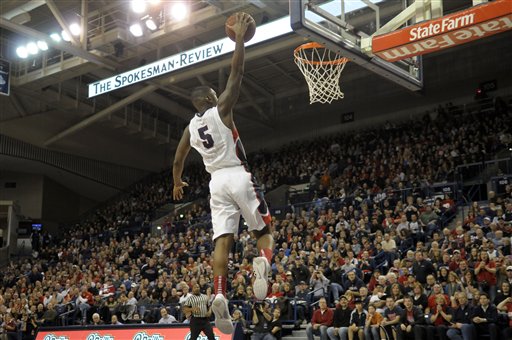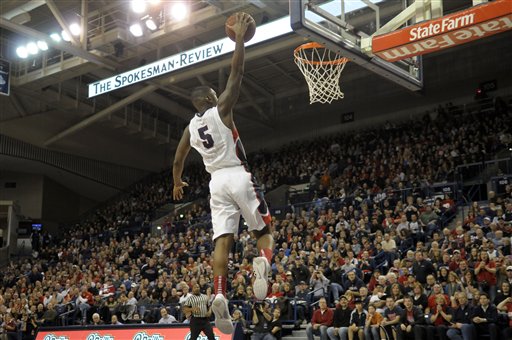 The Portland Trail Blazers held their sixth pre-draft workout on Monday morning at their practice facility in Tualatin.
Gonzaga guard Gary Bell Jr. had his second straight workout with the team on Monday after participating in Friday's pre-draft workout in the same location. Bell is undersized at the guard position, standing at 6-foot-2, but was a career 41 percent 3-point shooter and the West Coast Conference Defender of the Year last season. 3-and-D, anyone?
Other than Bell, the participants in Monday's workout were mostly big men. 19-year old Indian center Satnam Singh was probably the most noteworthy prospect. Singh, originally from the Indian state of Punjab is a 7-foot-2, 290 pound center who averaged 9 points, 8 rebounds and 2 blocks per game at the IMG Academy in Floriday.
Former Washington State big man and Beaverton High School product Jordan Railey also got a look with the Blazers. He transfered to WSU after spending his first two seasons of college ball at Iowa State under current Chicago Bulls coach Fred Hoiberg. Charles Jackson, a 6-10 center out of Tennessee Tech who is an early entry candidate, Darion Atkins of Virginia and Javonte Green of Radford College rounded out the participants.
Atkins, a 6-8 forward, played four seasons at Virginai and was named the Larry Driesell National Defensive Player of the Year and was ACC All-Defensive team. Green was the Big South Defensive player of the year in 2015 at Radford while averaging 14 points and eight rebounds per game.
Once again, the Blazers have brought in a crop of talent that seems unlikely to be selected any earlier than the second round. The Blazers do not have a second round pick after trading the rights to this year's pick to the Cleveland Cavaliers for the draft rights to Allen Crabbe on the night of the 2013 NBA Draft.
It is interesting that the Blazers brought Bell Jr. back for a second workout. But it also could be nothing as many times teams are in a position where they simply need enough guys to run through the drills.
The NBA draft is in three days, on June 25, in New York City.