Report: NBA execs believe LaMarcus Aldridge, Kevin Love likeliest big names to change teams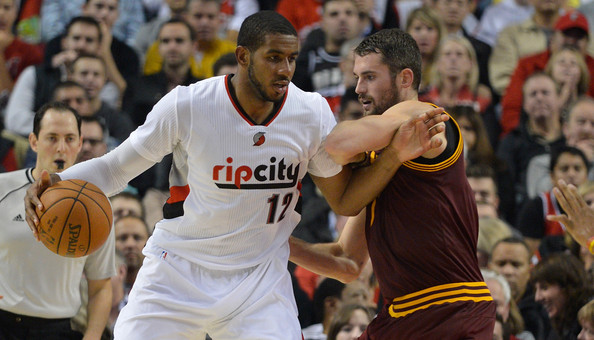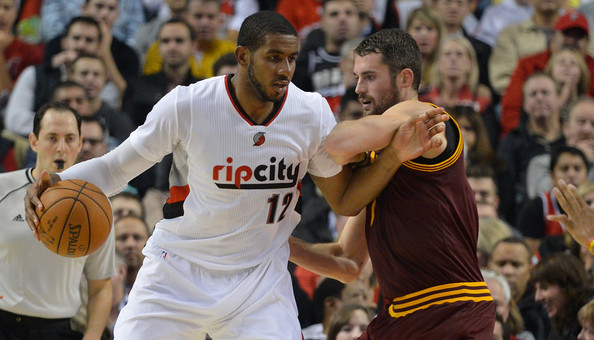 Portland Trail Blazers forward LaMarcus Aldridge and Cleveland Cavaliers forward Kevin Love, have always in been intertwined in some way. For a while, there was a debate about which one you would rather have. Nearly every time they played, the question would come up. But now they are connected because they're both suspected of wanting to leave their current homes in free agency.
In his "Summer Scoop" for the Cleveland Cavaliers, ESPN's Brian Windhorst reports that league executives believe that–despite public promises–Love and Aldridge are the most likely to change teams.
Will Love sign it? He's repeatedly said that he intends to be with the Cavs next year and into the future. The issue is that almost no one in the league believes it yet, so he will be courted on July 1. Of all of the high-profile free agents this summer, executives still believe Love and LaMarcus Aldridge are the likeliest to be willing to change teams.
Aldridge is an example of why we can't exactly take all of Love's statements about staying in Cleveland as earnestly as we'd like.
Windhorst has been saying essentially the same thing about Love all season and has been tracking Aldridge's free-agency, dating back to the Mavericks' hiring of Kaleb Canales, as a very real thing.
Ric Bucher brought up Aldridge's relationship with Canales earlier this week.
So the higher ups in the league feel like those two guys are the guys that are most likely to leave. It's not that crazy about Aldridge as pretty much everybody you talk to is that it's very likely he could leave. His basketball situation wouldn't clearly be better anywhere else if he left. But these decisions aren't always about that (see: James, LeBron).
The Blazers have their work cut out for them. And basically every report out of Cleveland says the same thing about the Kevin Love-Cavs dynamic: he mostly keeps to himself and is something of a loner in the Cavs team, where LeBron's personality dominates. One just has to wonder if that dynamic is toxic–so toxic that it would cause him to leave town. If he opts in to the final year of his deal he will be a free agent in 2016 when the salary cap goes up.
Aldridge has similar tendencies to Love in the way of keeping to himself but being the leader of the team did force him to be less of a man apart.
Still, both players can opt out. Cleveland would be in worse shape in terms of trying to find a replacement for Love, although they still have LeBron. Portland has more cap space and a base of young talent.
What the execs are saying less than two weeks out isn't a sure sign that either or both will skip town. But the closer we get, the more interesting the chatter will get. And this is just the start. Only a week until draft day.