Trail Mix: Nike to produce NBA jerseys in 2017, Chicago a possible Matthews landing spot?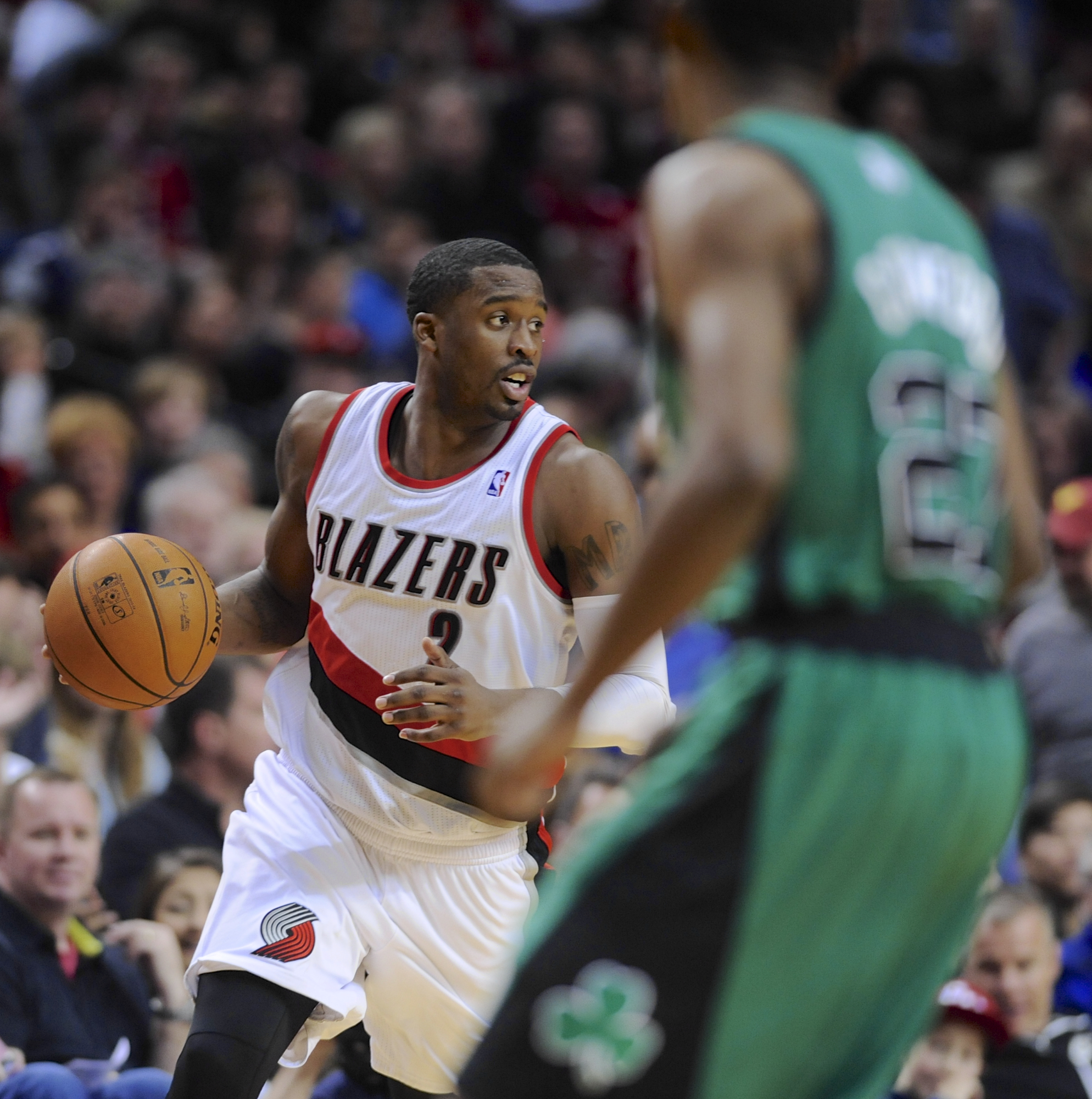 The Cleveland Cavaliers took a 2-1 lead on Tuesday night against the Golden State Warriors. The team that blew a 2-1 lead against them two rounds ago could be a possible landing spot for Portland Trail Blazers free agent Wesley Matthews according to ESPN analyst Jalen Rose.
Hat-tip to Hayden Gehr of Blazersedge.com for bringing the prediction to light from last week's edition of the Jalen and Jacoby podcast. Rose was asked by his podcast partner David Jacoby to predict the destination of whichever free agent he listed off. At the 41:00 minute mark of the podcast, Rose gives his Matthews-to-Chicago prediction.
[youtube http://www.youtube.com/watch?v=u2sDJUhLtzE]
As it's a game and they are reading off a list, Rose doesn't get into an explanation of why he believes Matthews will go to Chicago. So, let us handle that.
Let's start off with the fact that as of last season, the Bulls were still relying heavily on Kirk Hinrich in big spots. Hinrich has had a great NBA career but he has almost completely stopped being a productive NBA player for the past few seasons.
Let's also consider that the Bulls struggled this season for extended periods when they didn't have Mike Dunleavy, who is now 34 years old, not getting younger and also a free-agent.
There's is a lot of risk with Matthews coming back from an achilles injury but he's 28 and his jump shot required very little lift and explosion with the obvious exception being his signature step-back. It's a no-brainer that the Bulls will max out Jimmy Butler but adding Matthews into the fold gives them another defender and shooter that they need.
The Bulls have a lot of big men but outside of Derrick Rose and Butler they don't have many creators in the perimeter. Asking Matthews to shoulder a big load in his first season back from injury would be a very tough ask but if Pau Gasol has one more good year left in him it will be easier for Matthews to ease his way back in. New coach Fred Hoiberg has a reputation as an offensive coach and should be able to get the Bulls into a more fluid game offensively than they had in the Thibodeau era.
Ideally, Matthews could spell Butler on some of the league's more elite offensive players as Butler has also emerged as Chicago's best perimeter option over the past year.
The NBA announced in a press release Wednesday afternoon that Nike will become the league's exclusive apparel provider for eight seasons beginning with the 2017-18 regular season. Nike will also make all of the apparel for the WNBA and NBA D-League.
Adidas had been the league's official apparel provider since 2006 but announced earlier this year that they would not look to renew their contract with the NBA.
According to the release from the league, the on-court jerseys will have the swoosh logo on them, which will be the first time in league history that logos have been on the actual on-court jerseys. So, in 2017 we will have our first ads on jerseys unless something comes out of nowhere before next season.
Adidas and other on-court jersey providers have sold jerseys with logos on them in stores but never before have the logos been visible on the on-court jerseys.
This, as some others have noted, opens the door to show other ads on jerseys, something that commissioner Adam Silver has said multiple times is inevitable.
And in more good news for the NBA's business, the 2015 NBA Finals is the highest-rated Finals through three games ever on ABC. Their Game 3 broadcast averaged 18.8 million viewers and peaked with 23.5 million.