Report: Nuggets interview Blazers assistant David Vanterpool to be head coach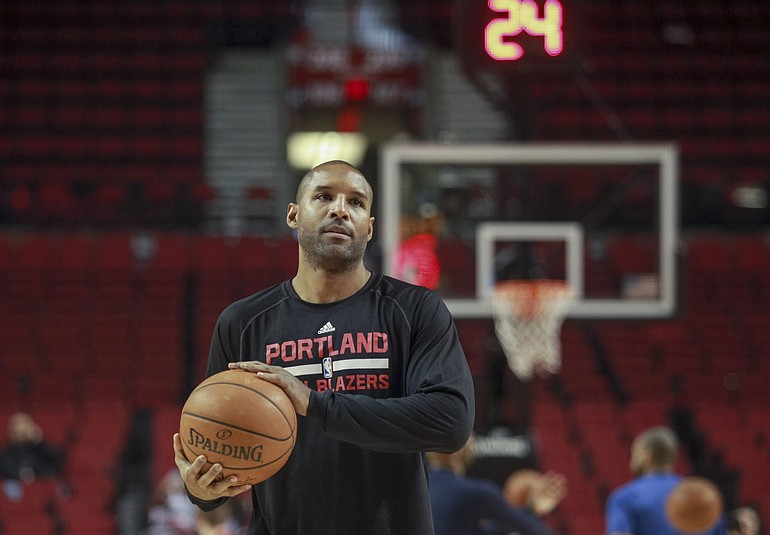 Once again, David Vanterpool's name has been floated as a potential head coaching candidate.
Tuesday morning, Yahoo! Sports' Adrian Wojnarowski reports that the Denver Nuggets have interviewed Vanterpool to potentially fill their head coaching vacancy. Vanterpool reportedly interviewed for the 76ers job in 2013 before the team eventually gave the job to Brett Brown.
Interim coach Melvin Hunt remains a strong candidate for the Denver job, along with Michael Malone and Mike D'Antoni, league sources said.

While Vanterpool isn't considered a frontrunner to replace Brian Shaw, Denver general manager Tim Connelly's discussion with Vanterpool in recent days is reflective of the respect Vanterpool's earned in three seasons as an NBA assistant coach.
Vanterpool is going up against two pretty big names in D'Antoni and Malone, not to mention Hunt who helped guide the Nuggets to a decent finish to the season after the firing of Brian Shaw. Hunt had the Nuggets playing a free-wheeling style that suited the team while Danilo Gallinari started to look like his former self. Former Blazer Will Barton also excelled with Hunt at the helm.
Vanterpool's coaching experience began after his playing days at CSKA Moscow. He then worked in the Oklahoma City front office before joining Stotts' Staff in 2012.
Last week it was announced that Vanterpool would join Jay Triano's staff for Team Canada this summer as Canada tries to qualify for their first Olympic games since 2000.
Jared Jefferies, who was on the Blazers during Vanterpool's first year as an assistant with the team, works in the Nuggets front office.
Vanterpool has worked most notably with All-Star guard Damian Lillard but has also worked with C.J. McCollum, Allen Crabbe and others. He is admired by many players for his work ethic and his ability to relate to players on the team. He also goes after them in workouts.
Vanterpool's name has come up before and judging by the way players take to him and how much work he puts in, there is no doubt it will again if he doesn't get this job.
We profiled Vanterpool earlier this year as part of our series on Portland's coaching staff.