Portland Pro Am to have tryouts June 14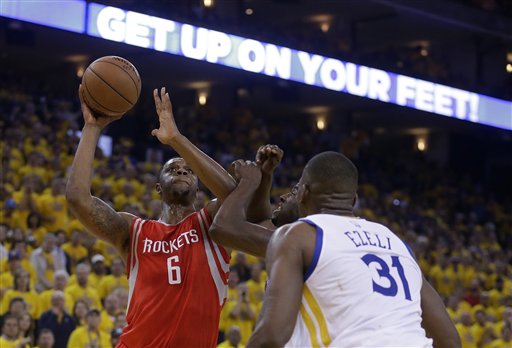 As we get closer to the end of the NBA season, we also start to creep up on summer basketball season. This year will be the first edition of the Portland Pro-Am League presented by Terrence Jones which is organized by the Vancouver-based International Basketball League.
The league announced on Monday that the league will host an open tryout for all players looking to compete in the summer games which will feature Jones, as well as fellow Portlander and current Toronto Raptors swingman Terrence Ross. The try-out will be held Sunday June 14th from noon to 5 P.M. at Multnomah University in the Montavilla neighborhood of Northeast Portland, which is also where the league will play many of its games.
From the release:
Tryouts are for male basketball players with college experience or above, or equivalent and does not conflict with remaining college eligibility a player wants to utilize. At each Portland Pro Am League tryout teams host, where players will be evaluated and tested. Playing in the Portland Pro Am, powered by the IBL, is the best way to compete at a high level during summer, stay in shape, advance a players skills, stats, video and increase opportunities with an international audience.

…

Each player will go through a combine format including agility testing, skills and scrimmages. Those interested are encouraged to fill out the form with their profile and submit applicable fees to participate via PortlandProAm.com. Games for non-NBA Players start at the end of June, full schedule to be announced.
Once again, we only know of three teams at this point and that is Jones' team, Ross' team and the Vancouver Volcanoes. Scouts and representatives from all of the teams, just how many isn't quite clear, will be at Multnomah University for the tryouts.
If you are looking to tryout and participate in the league, they are encouraging those who are interested to sign-up on the league website.  There is also an undisclosed fee that each participant must pay.
The Portland Pro Am will play by NBA rules and NBA dimensions. Both Ross and Jones have both stated their interest in bringing in other NBA players to come play in the Pro Am. According to the IBL and the Volcanoes, there will also be some Pro Am games played in Clark County which will most likely be at Clark College, the Volcanoes' home for many seasons.
"I'm really excited to be a part of the Pro Am, I think it will be another piece that helps establish Portland as a basketball city," Ross said in the release. "There are some great players that have come out of this city and this is something they can put their stamp on."    
 
"I am proud to bring the Pro Am to my city and most importantly to my community of North East Portland," Jones said. "I'm going to try to get as many guys from around the league (NBA) to come out as possible, I'm excited to have a place to play at home now."
The league plans to extend through August which will take many players right to the start of their season overseas.
Other summer basketball leagues around the country, like the Drew League in Los Angeles, have already begun.