Blazers assistant David Vanterpool joins Jay Triano's Team Canada staff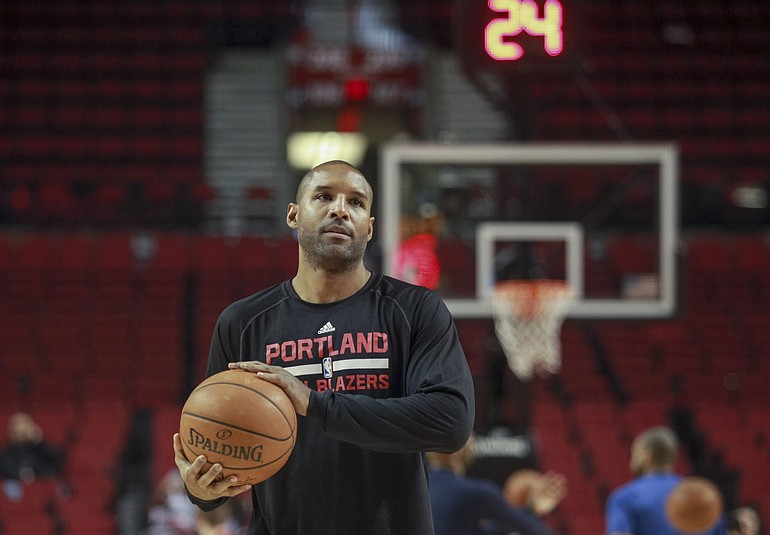 Now there will be another Portland Trail Blazers coach helping the Canadian National Team try to achieve their goals of reaching the Olympics.
Canada basketball announced Monday that Blazers assistant coach David Vanterpool was one of three coaches added to the staff of Canadian Men's National Team head coach and fellow Blazers assistant Jay Triano.
"I'm excited to have the opportunity to coach the Canadian Men's National Team. This is a basketball nation on the rise and I can't wait to be a part of it," said Vanterpool in a press release on the Canada Basketball website. 
Vanterpool, Jim Boylen of the San Antonio Spurs and Dave Smart of Carleton University in Canada, were all added to Triano's staff.
Vanterpool, like Triano, has been with the Blazers organization for three seasons now. Vanterpool is also no stranger to working outside of the United States, which is something he did for almost the entirety of his playing career. He also started his coaching career abroad with CSKA Moscow. We profiled both coaches as part of our Stotts' Staff series.
The Canadian National team is competing in both the Pan Am Games and the FIBA Americans Championship this summer. The FIBA Americans tournament is what carries the most weight as the finalists for that tournament earn a birth in next summer's 2016 Olympics in Rio. The FIBA Americas tournament begins August 31 in Mexico City.
Semifinalists who advance no further will earn a chance to qualify again next summer in the FIBA Olympic Qualifying tournament.
Canada is a growing power in the basketball world. The number one pick in the last two NBA drafts have both been from Canada (Anthony Bennett 2013, Andrew Wiggins 2014) and Canadian Tristan Thompson is an integral part of the Cavaliers' NBA Finals run. But this summer is a huge one for the rising power as their basketball team looks to qualify for the Olympics for the first time since 2000.
The roster for the team has yet to be released in full but Wiggins, the 2015 Rookie of the Year, has said that he plans to participate.