Raptors guard Terrence Ross to lead team in Portland Pro-Am Summer League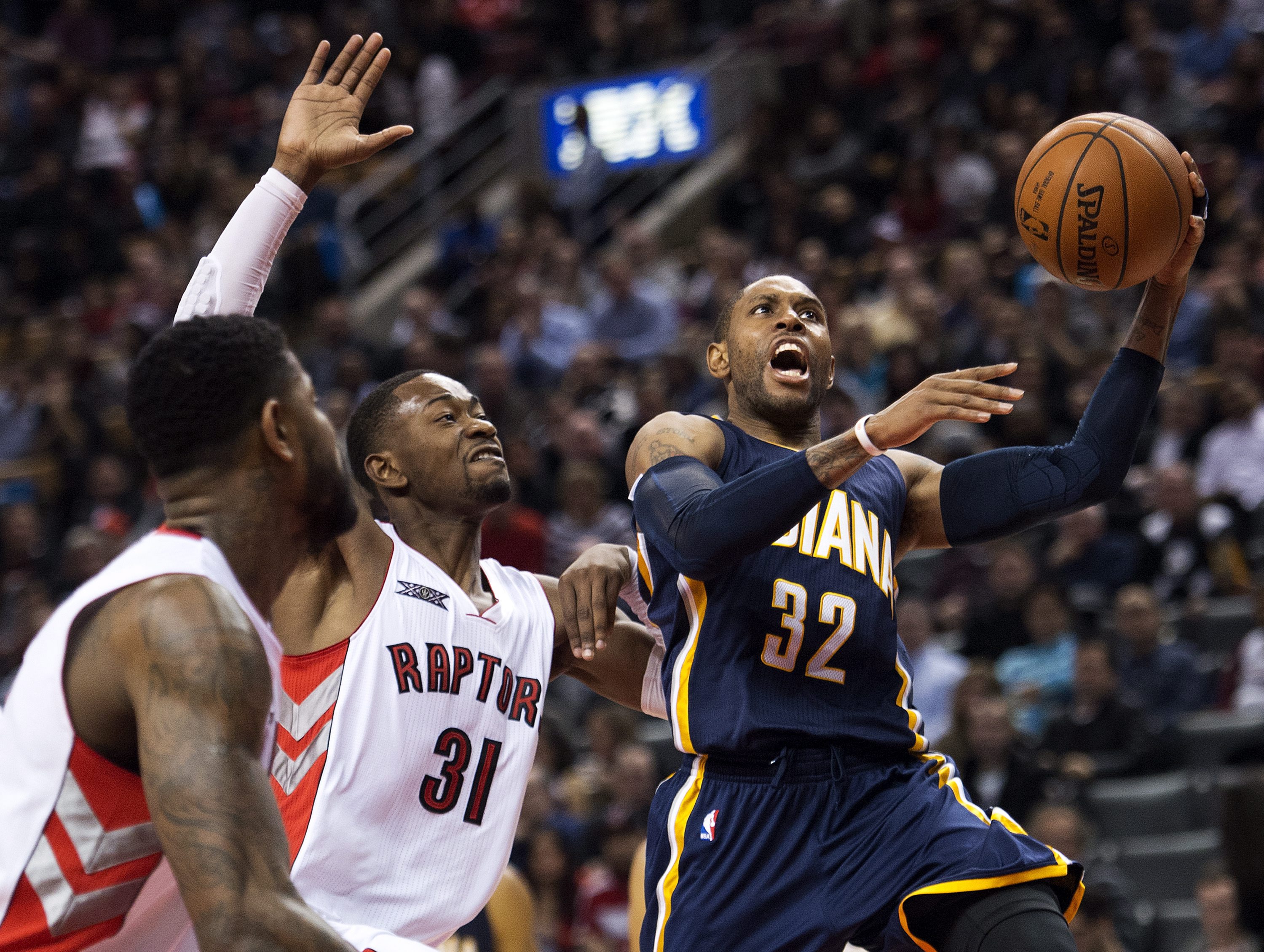 This July will be the debut season for the Portland Pro-Am summer basketball league, presented by Houston Rockets forward and Portland native Terrence Jones.
Wednesday the league announced that Toronto Raptors swingman and Jones' Jefferson High School teammate Terrence Ross will be leading his own team in this year's Pro-Am. According to the release from the league, Ross hopes to host "current and former teammates," on his team.
"I'm really excited to be a part of the Pro Am, I think it will be another piece that helps establish Portland as a basketball city," Ross said in the release. "There are some great players that have come out of this city and this is something they can put their stamp on."
Jones, whose name is behind the league, will also have his own team.
By bringing in Ross with Jones, it's clear that the league is trying to draw more buzz as a summer destination for NBA talent.
Summer basketball is huge around the country but the scene in Portland hasn't had the big names to drive interest such as Jamal Crawford's Seattle Pro-Am or the host of NBA names who play in the Drew League in Los Angeles.
The Portland Pro-Am is under the umbrella of the International Basketball League, headquartered in Vancouver. The IBL includes the 2014 champions from Bellingham as well as Clark County's own Vancouver Volcanoes, who have been the runner-up the last few years.
The Pro-Am games will be played in Portland at Mulnomah University in the Montavilla neighborhood of Northeast Portland through the months of July and August. The league will play with NBA rules. The league also promises special events in association with the Pro-Am that support causes close to Jones in the greater Northeast Portland area.
As of Wednesday, there are three confirmed teams for the Pro-Am: Jones' team, Ross' team and the Volcanoes. The Volcanoes said they will continue to host games at Clark College in a release back in January when they announced they were joining the Pro-Am.
One would assume that other IBL teams like the champions from Bellingham, the Portland Chinooks, the Salem Sabers and Seattle Flight would also be in the league.
Many of the players in the IBL and on the Volcanoes play in other leagues all over the World. There league said that there will be less scheduling conflicts for them to play in the Pro-Am season going from July to August instead of April to July as the IBL has done in past years.
Games won't start until July, so there is still a lot of time for the league to finish forming. And Jones is a little bit busy right now. But it will be exciting to see who else from the league they can attract to participate.